2020 — Lean & Strong Podcast Book Tour
Upcoming: The Kelly O Show
Upcoming: The FastForward Amy Show
The GenFit Denver Podcast — Deconstructing Diet Culture
GMB Fitness Show — How To Beat Stress Eating
Smart Nutrition Made Simple — Eating Skills Meta-skills, and the Difference Between Intuitive Eating and Mindful Decision Making
Revolutionary You! Podcast — The five principles of practicing eating skills when it's hard
The Red Delta Fitness Podcast — Talking About Eating Skills
The GMB Fitness Show — How Diets Work
The Future of Fitness Podcast — Intrinsic Motivators: The Key To Client Success
2019
Lift The Bar Podcast — Coaching Nutrition in a Personal Training Setting
Cool, Calm and Chaotic — Eating Jackfruit Tacos
RDella Podcast — Sustainable Fat Loss
EatMoveLive52 — The Art and Science of Emotional Eating
Revolutionary You — Let the Monsters Ride the Bus, and Other Emotional Eating Tools
Balance365 Podcast — The Most Cutting Edge Emotional Eating Strategies
2018
Four Pillar Fitness Podcast — No More Diet Rules
The Fit & Chips Podcast — Behavioral Weight Loss
Revolutionary You Podcast — Answering Your Burning Nutrition Questions (with Georgie Fear, Roland Fisher, Sarah Campbell, Maryclaire Brescia, and Kara Beutel)
Strength Matters Podcast — Why I've Given Up on Food Diaries
Cut the S#!t Get Fit! Podcast — Coaching (with Steven Ledbetter)
2017
Redefining Strength / Fitness Hacks Podcast — Lose Stubborn Fat
Smart Nutrition Made Simple Show — Learning the Skills for Effective Eating
The GMB Fitness Show — The Habits of Peak Performance
2016
The FitCast — One Layer Deeper with Josh Hillis
Food For Fitness Podcast — Fat Loss Habits for the Real World
2015
Strength Matters Podcast — Fat Loss Happens on Monday with Josh Hillis
Stop Chasing Pain Podcast — Habits, Fat Loss, Growth with Josh Hillis
2014
The FitCast — Fat Loss Happens on Monday with Josh Hillis
RDella Training Podcast — The Habits of Fat Loss
Kociaba Fitness Podcast — Fat Loss Happens on Monday with Josh Hillis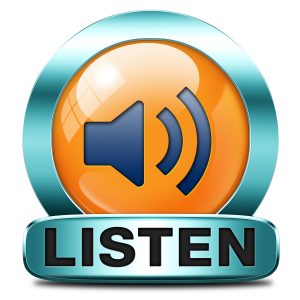 My podcast interviews are often the best way to get a peak at my newest tools, strategies, habits, and skills for weight loss.
Earlier podcasts focused more on food habits and logistics, like planning, cooking, and food journaling.
The next section of podcasts focused more on tapping into hunger and fullness skills.
The newest podcast focus on counterintuitive, cutting edge tools for reducing emotional eating.