"You don't need another diet, you need eating skills and psychology"
Hi, I'm Josh Hillis!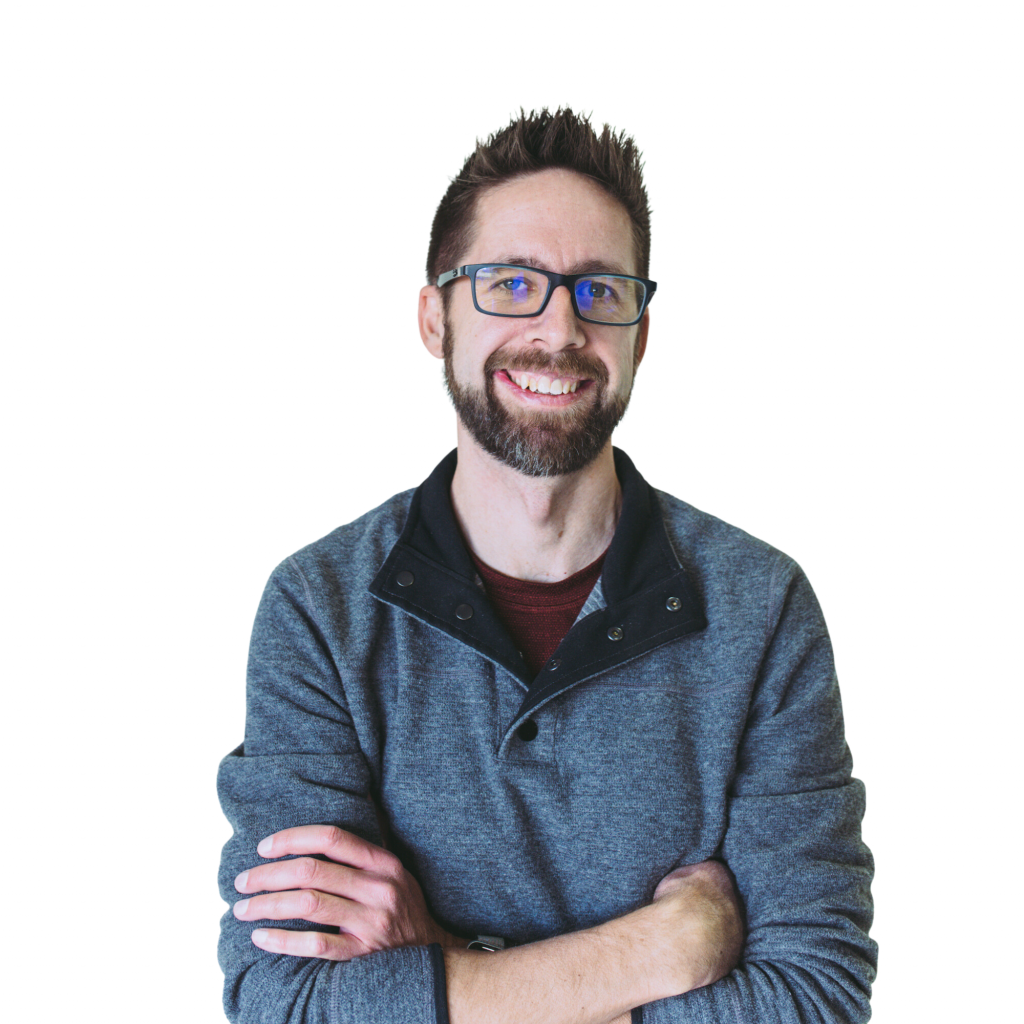 I help people beat emotional eating and finally hit their body composition goals.
I do that by putting research and coaching experience together to create cutting edge weight loss systems.
Those cutting edge weight loss systems show up in my books, workshops, and coaching.
Using a skill based (not diet based) approach allows people to create a new relationship with their bodies and with food, and get results that have previously never been possible. 
My Story
I started coaching people as a personal trainer back in 2004.
Most of my clients wanted to lose weight, and the company I worked for provided meal plans created by the company RD. We'd give out these meal plans and have people keep a food journal…  and some of them were really successful.
Most of the trainers blamed the clients themselves, if they weren't successful. Blaming the clients was so pervasive that even the clients believed it was their fault.
I started to become more and more concerned about all of the clients who weren't successful with meal plans and tracking. On top of that, I noticed that, even for the clients who were successful, it turned into a grind. Somehow, following the meal plan started to get harder and harder over time.
There were just a lot of people who I couldn't help. Even if I "told them what to do," that just wasn't enough. I was letting people down and I knew it.
I noticed that things went a little better when I focused less on their food and more on their habits. I started to make a list of the habits that seemed to correspond with being successful. I wrote my first book about food journaling and using habits to be more successful at eating behavior change. The habit-based system worked really well for most of the clients I was getting at the gym.
That habit + food journal system still works well for trainers, folks who are athletes, and folks who were fairly successful at some diets sometimes, but couldn't sustain it… But that still leaves out a lot of people.
For people who had issues with stress eating or emotional eating, the food journal + habits system still wasn't helping. It kind of made it worse.
So, I went from helping a few people, to helping more people, but I was still failing a larger group of people. The folks who've done dozens of diets with ever bigger cycles of restricting and stress eating. I needed something better.
It seemed weird to me, coming from a movement training background. Skills always get easier with practice and reflection. Dieting, even food journaling and working on habits, seemed to be getting harder for clients over time.
Writing that first book put me in touch with folks who were reading a lot of psychology research and trying to apply it to fitness and eating behavior change. That was a very novel idea in the fitness industry, at the time. I got into reading research, reading popular books on psychology… eventually even psychology textbooks. It started to get silly. I knew I had to go to school.
So, I went to Metropolitan State University of Denver (I'm still there). Getting a broad education in psychology has been helpful, but it was really learning about statistics and research methods that opened up everything for me. Doing literature reviews on the most cutting edge eating behavior change methods has transformed the way I coach.
Bringing together research on eating behavior, emotion regulation, goal achievement, and well-being changed everything. Organizing all of that into a coherent system took years.
Finally, I had tools I could offer to the bigger, broader group of people who struggle with stress eating, or feel hungry all of the time, or seem to blow everything up when they track calories. I had a set of skills that people could develop over time, that would put them (often for the first time ever) in the driver's seat with their eating. I called these "eating skills."
A literature review on contextual behavioral science and emotional eating was the basis for my next book, Lean & Strong: Eating Skills, Psychology, and Workouts. I do a pretty good job of synthesizing research into systems people can use. I've been combining research on eating behavior change with research on emotion regulation in a unique way.
Most people out there talking about eating behavior change are kinda just making stuff up. They're talking out of their butts. The reality is, there's a ton of amazing research that has come out in the last ten years that we can lean on for beating perfectionism, making difficult changes to eating behavior, and being with emotions without having to eat to "fix" them.
I've become a real nerd. Please, benefit from my nerdiness.
What I stand for is a kinder, smarter, more effective fitness and nutrition industry. I'm trying to fill a huge hole in the marketplace — provide tools for people who want to lose weight, but who don't want to destroy their well-being to do it. That's a very difficult, messy place for us to work. It's kind of like rock climbing, there are a lot of things you need to make sure are set to do it safely.
I want you to have tools to make the kinds of eating decisions that fit your values — not just your goals, but also the other things that matter to you in your life like connection and enjoyment, and to feel good about it. Let's smash perfectionism. Let's become whole people who can be with the whole range of human emotions. Let's develop the skills to eat things we like and stop when we want to.
What I'm Up To
My newest book is Lean and Strong: Eating Skills, Psychology, and Workouts (2020). In the works is a yet-untitled emotional eating book (2025).
I'm the creator and head coach of GMB Fitness' Eating Skills program.
I've been writing this blog, joshhillis.com, since 2007. I've also written for Strength Matters Magazine, and you may have seen me or my books in Experience Life! Magazine, The Denver Post, Los Angeles Times, Men's Health, and USA Today. 
I currently attend Metropolitan State University of Denver, and I'm doing an honors thesis on contextual behavioral science and emotional eating. After 15 years as a personal trainer and coach, I'm getting a bachelor of science in psychology and doing undergraduate research. I won the psychology department's "Promising Teacher Award" for my work as a TA.
For years I wrote, fixed, and fact checked questions for the National Academy of Sports Medicine's Personal Trainer Certification Exam.
I specialize in working with people who have tried multiple diets in the past. Typically, folks have had success with most of those diets, for a while, but eventually it all comes apart. They repeat that cycle for years, or decades. Getting out of "The Diet Cycle of Failure" is just a matter of discovering the right eating skills and the right tools from psychology. In this blog, you'll get both.
---
Book info:

Lean and Strong: Eating Skills, Psychology, and Workouts
by Josh Hillis, foreword by Molly Galbraith
Photography by Julia Morgan
Model Liz Kushner
Graphic design by Karen Chin
On Target Publications, 2020
ISBN: 1931046409
Amazon rating: 4.7 stars, 121 reviews
Link: https://www.amazon.com/Lean-Strong-Eating-Psychology-Workouts/dp/1931046409

Fat Loss Happens on Monday
by Josh Hillis, with Dan John, foreword by Valerie Waters
Photography by Adam Emperor Southard
Model Katie Dawers
On Target Publications, 2014
ISBN: 1931046549
Amazon rating 4.5 stars, 452 reviews
Goodreads rating 4.3, 327 reviews
Link: https://www.amazon.com/Loss-Happens-Monday-Josh-Hillis/dp/1931046549/
---
Josh Hillis basics:
Current position: Creator and Head Coach of GMB Fitness' Eating Skills Program
Born: 1977, Los Angeles, CA
Lives in: Denver, CO (2004—present)
Started personal training: 2004
Started fitness blogging: 2007
Likes: Carne Asada Tacos