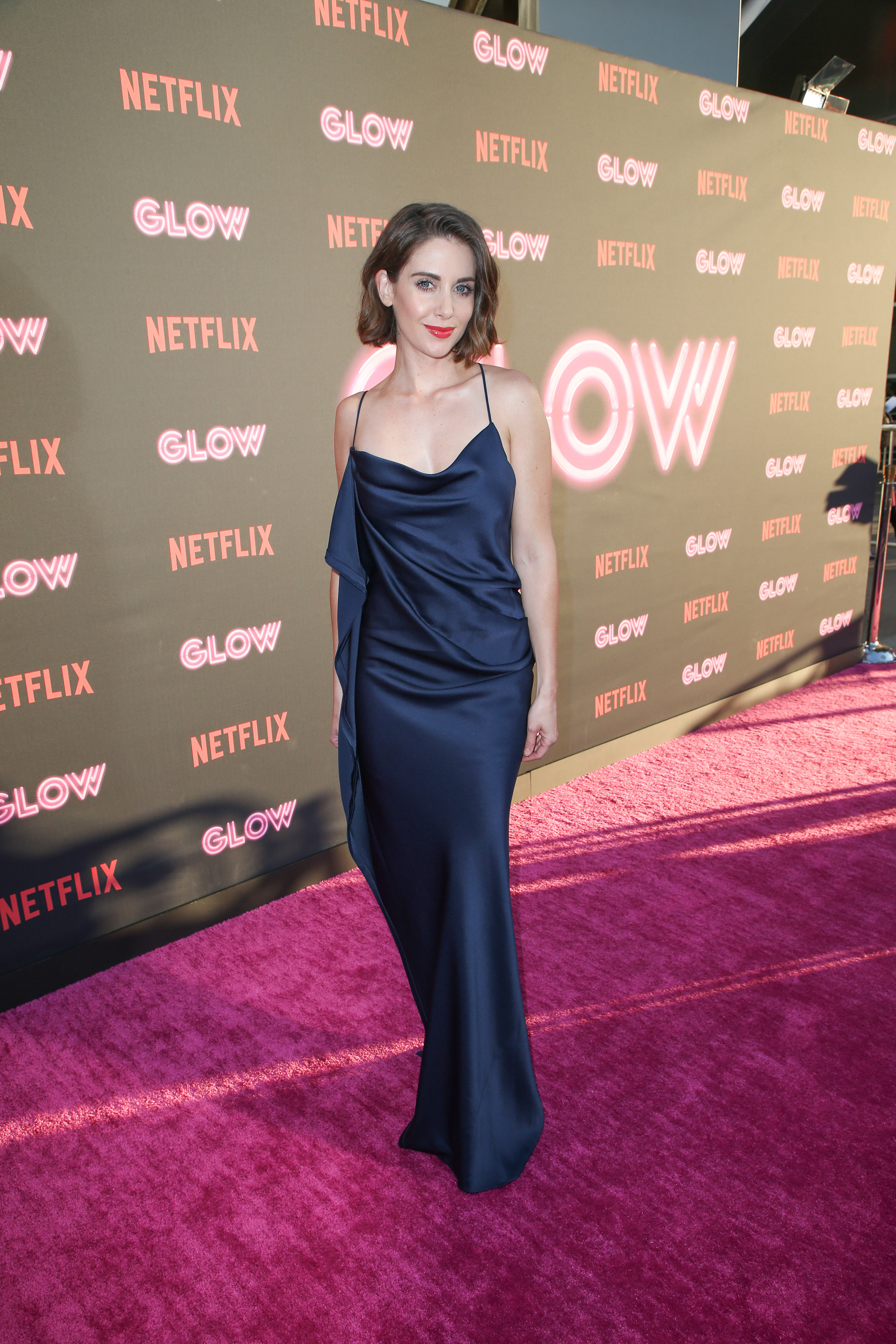 There are a lot of workout scenes in movies and TV shows where you can tell that they aren't really working out.  On the flip-side, when you see Alison Brie's character Ruth doing chin-ups in GLOW, you can immediately tell two things:
She's really doing those chin-ups
It doesn't look like chin-ups are very hard for her
It was when I saw that scene, that I knew I had to write this blog post.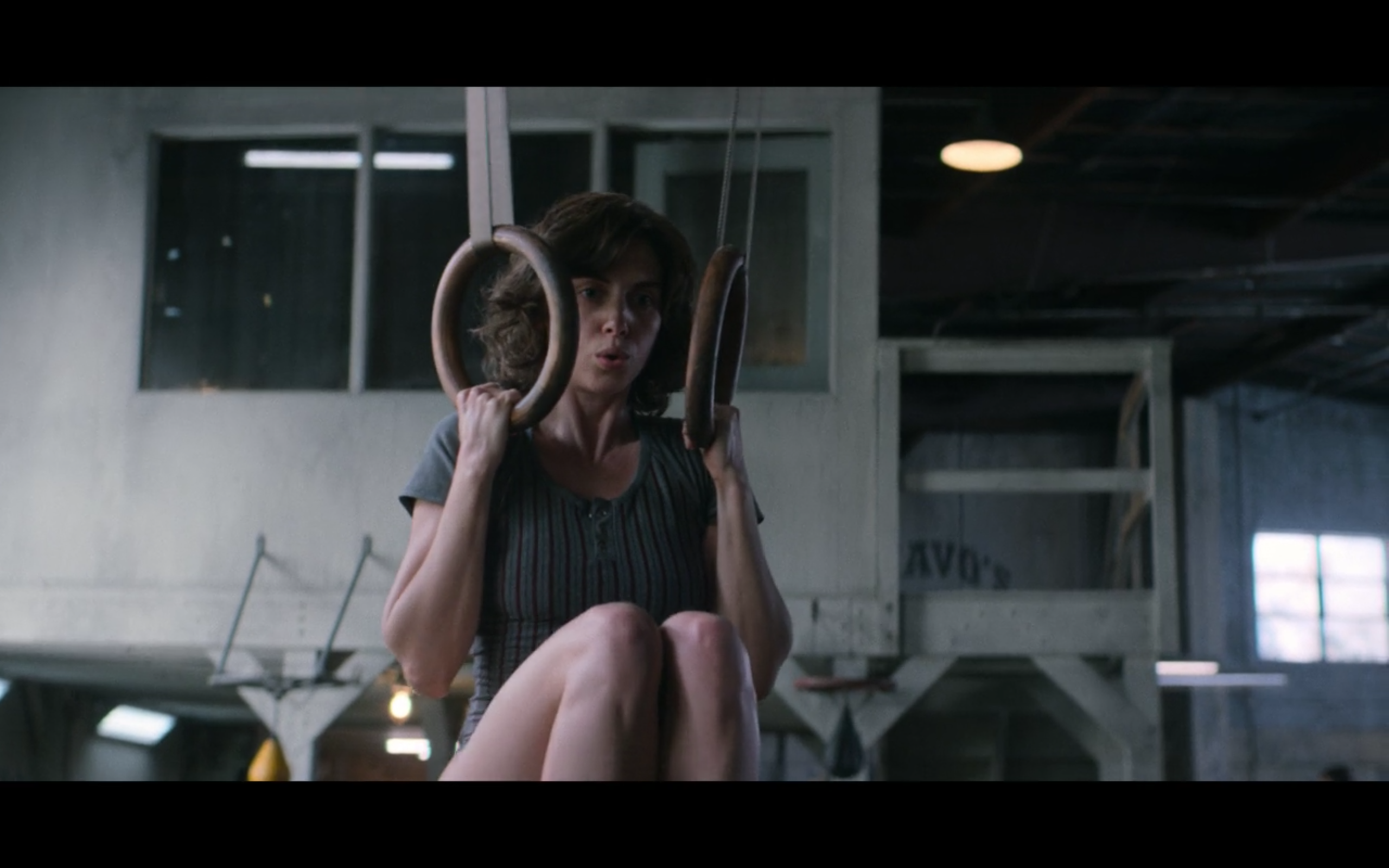 Netflix's GLOW might be my favorite show of 2017.  It manages to really successfully juggle: Shining a spotlight on the rampant and brazen sexism and racism of the 80's, being hilariously funny, having a lot of heart, and throwing in a couple twists.  The characters are well written: they're multi-faceted, they get things wrong, they try their best in tough situations — all things that most of us can relate to.
I'd meant to write a post about how amazingly and awesomely strong Alison Brie got training for the show, but I got sidetracked.  Alison's GLOW co-star, Betty Gilpin, wrote an amazing essay about her context for training, the social support she got during training, and the impact it had on her body image.  It was so amazing, and I saw so clearly how it mapped on to some elements of Self-Determination Theory, I just had to write a post about that first.
Even if this post comes a few months late, I still don't want you to miss just how freaking rad it is that Alison Brie worked her way up to 11 pull-ups and deadlifting 165 pounds for reps.  I don't want you to miss that she got awesomely strong so she could do her own stunts.  I also don't want you to miss that she had fun doing it.
Loaded Carries:
Training for an Action Role
She's talked about how she's always wanted to get an "action role" so she could kick her training up a notch.  You can tell from the way she wrote about it, that she really enjoyed the process.  You can see in some of her Instagram videos that she mixes playing around with some really hard work, and that it looks like on set she did the same thing.
She was inspired by both Emily Blunt's transformation for Edge of Tomorrow, and specifically went to her trainer.  She was also inspired by and Sigourney Weaver as Ripley in Alien.  Ripley, in Alien, is one of the most iconic action heroes of all time.  Clearly, Alison Brie wanted to go full on badass.
Alison shows that it can be really empowering to get strong, you can have fun while you're doing it (not everything needs to be completely serious or suffering) and that it can add to the quality of your life.
Deadlifts:
Eating for An Action Role
Food wise, Alison Brie also talked about how she needed more fuel, just for the intense workouts and stunt training schedule:
It's empowering, because it's not about losing weight necessarily. I've not stepped on a scale, ever. I don't own one," she says. "I'm mindful about what I'm eating, but I hate when people are like 'My favorite food is pizza and cheeseburgers and I look amazing!' It's just an interesting mindset, to think of food as fuel. I've had fucked up food issues like most women in Hollywood; my whole life I've had a weird relationship with food. So it was nice to be like 'I'm thinking about what I'm eating, but not in a psychotic way. —Alison Brie in Marie Claire
It's awesome that she was real about how hard it is to have a healthy context for eating.  There's an important line between mindful decision making about food, and unhealthy obsession with food.  For Alison, the context here was "fuel for strength and stunts."
You may find that there is a context that fits your values, like "strength" or "health" or "feeling good" that goes beyond just weight loss.  Research indicates that finding a personally important value to connect your food habits to is more effective for long term weight loss.(a, b, c)
11 Chin-ups + Piggyback and Sled Pulls with her 220 Pound Trainer
Becoming an Athlete for the First Time
Alsion Brie talked about how her wrestling coach called her a "natural athlete" and how that's the opposite of how she grew up or how she knew herself — that it took a lot of hard work for a very long time.  If you're reading that, that's probably you too.  I have clients who — after five years of training — everyone would think is a natural athlete, even though training with me was the first physical thing they ever did. I think it's amazing that she's embraced this entirely new identity for herself.  She did the work, over a long period of time, and then she let her results change how she knew herself. L-sit pull-ups (boomerang):
Her Trainer, Jason Walsh, was asked about worries about bulking up
He explained to Brit+Co that bulking up comes from two things:
High reps
High calories
And that, if someone needs to bulk up for their sport, they should do lots of reps, and eat lots of calories.
This is in line with current research.  Researcher Brad Schoenfeld, PhD, has found that there is a dose-response relationship between volume (the number of sets x the number of reps) and muscle gain.(f)
Regardless, of workout design, we know that it's impossible for a person to get bigger without increased calories.  If someone who doesn't want to bulk up is feeling like they are bulking up, it is always an issue of consuming more calories than before.
What Jason Walsh did with Alison Brie:
They worked with a variety of rep schemes
Kept the calories in check
They mostly worked off of her appetite, given that she has such healthy eating habits anyway.  Her appetite increased with the increased workload, and she ate in balance with that.
Appetite/Self-Regulated Eating
It's sort of the holy grail of eating strategies: It's always shown to result in better weight maintenence and higher well being.(c, d, e)  Unfortunately, most people have never seen the skills related to self-regulated eating.
While we don't know exactly which skills Alison Brie used, here are the Core 5 we teach our clients:
Eat 3-4 satisfying meals, without snacking in between
Wait until hungry to eat
Set up your meals with healthy portion sizes
Stop eating when satisfied
Eat mostly whole foods
In reality, it can take clients a year or two to master these.  But, on the other end of that, they can self-regulate their quantity of food, maintain weight, and trust their bodies.  When they increase activity (like Alison Brie did, stepping up her training significantly), they can trust that their extra hunger is in proper proportion to their activity level.  Again, these are a set of 5 interdependent skills that often takes a year or two of practice to get good at.
If You Want to Work On Pull-ups:
Lets take a look at some things we know Alison Brie did:
Full body, strength based workouts:  Deadlifts, squats, lunges, pushing a sled.  She built a body that was all around strong.
Farmer's Walks: Farmer's walks are one of the best kept secrets for building the grip strength required for pullups
Your First Pullup: If you are working on your first pull-up, some specific things you can work on:

Pull-up negatives: Get a box, step up to the top, slowly lower yourself down.
Assisted pull-ups: Either with an assisted pull-up machine, a band, or a lat pull-down machine
Lots of other pulling: Cable rows, seated rows, dumbbell bent-over-rows, get stronger in pulling in different angles.

Pull-up Reps: If you can do 3+ Pull-ups: If you can do low reps of pull-ups, you want to do many sets of low reps, and build up the total number of reps you do in a workout.

If you can already do 3 in a row: Do sets of 1 and 2: Like 1, 2, 1, 2, 1, 1
If you can already do 5 in a row: Do sets of 2 and 3: Like 2, 3, 2, 3, 2, 3
If you can already do 10 in a row: Do sets of 5, 3, and 2: 5, 3, 2, 5, 3, 2, 5, 3, 2
Keep doing negatives: Once per week, do higher rep sets with negatives
Pull-ups can take a fair amount of time to work up to, but they look awesome and are totally worth it.  As long as you are doing pulling exercises in your full body workouts, and getting stronger (i.e. lifting more weight) each month, you're working towards pull-ups.  Pull-up negatives are mandatory, one day per week — you need to get on the bar and get used to stabilizing yourself with your abs and glutes so you don't swing.  Lastly, weighted carries (keep in mind she worked up to two 65 pound dumbbells) can be magic for building the grip strength required for strong pull-ups and deadlifts.
by Josh Hillis
P.S. Alison Brie chanting the GLOW theme song is awesome
References:
(a) Forman, E. M., Butryn, M. L., Manasse, S. M., Crosby, R. D., Goldstein, S. P., Wyckoff, E. P., & Thomas, J. G. (2016). Acceptance‐based versus standard behavioral treatment for obesity: Results from the mind your health randomized controlled trial. Obesity, 24(10), 2050-2056.
(b) Vieira, P. N., Mata, J., Silva, M. N., Coutinho, S. R., Santos, T. C., Minderico, C. S., … & Teixeira, P. J. (2010). Predictors of psychological well-being during behavioral obesity treatment in women. Journal of obesity, 2011.
(c) Gast, J., Nielson, A. C., Hunt, A., & Leiker, J. J. (2015). Intuitive eating: associations with physical activity motivation and BMI. American Journal of Health Promotion, 29(3), e91-e99.
(d) Cadena-Schlam, L., & López-Guimerà, G. (2015). Intuitive eating: An emerging approach to eating behavior. Nutricion hospitalaria, 31(3).
(e) Van Dyke, N., & Drinkwater, E. J. (2014). Review article relationships between intuitive eating and health indicators: literature review. Public health nutrition, 17(8), 1757-1766.
(f) Schoenfeld, B. J., Ogborn, D., & Krieger, J. W. (2017). Dose-response relationship between weekly resistance training volume and increases in muscle mass: A systematic review and meta-analysis. Journal of sports sciences, 35(11), 1073-1082.