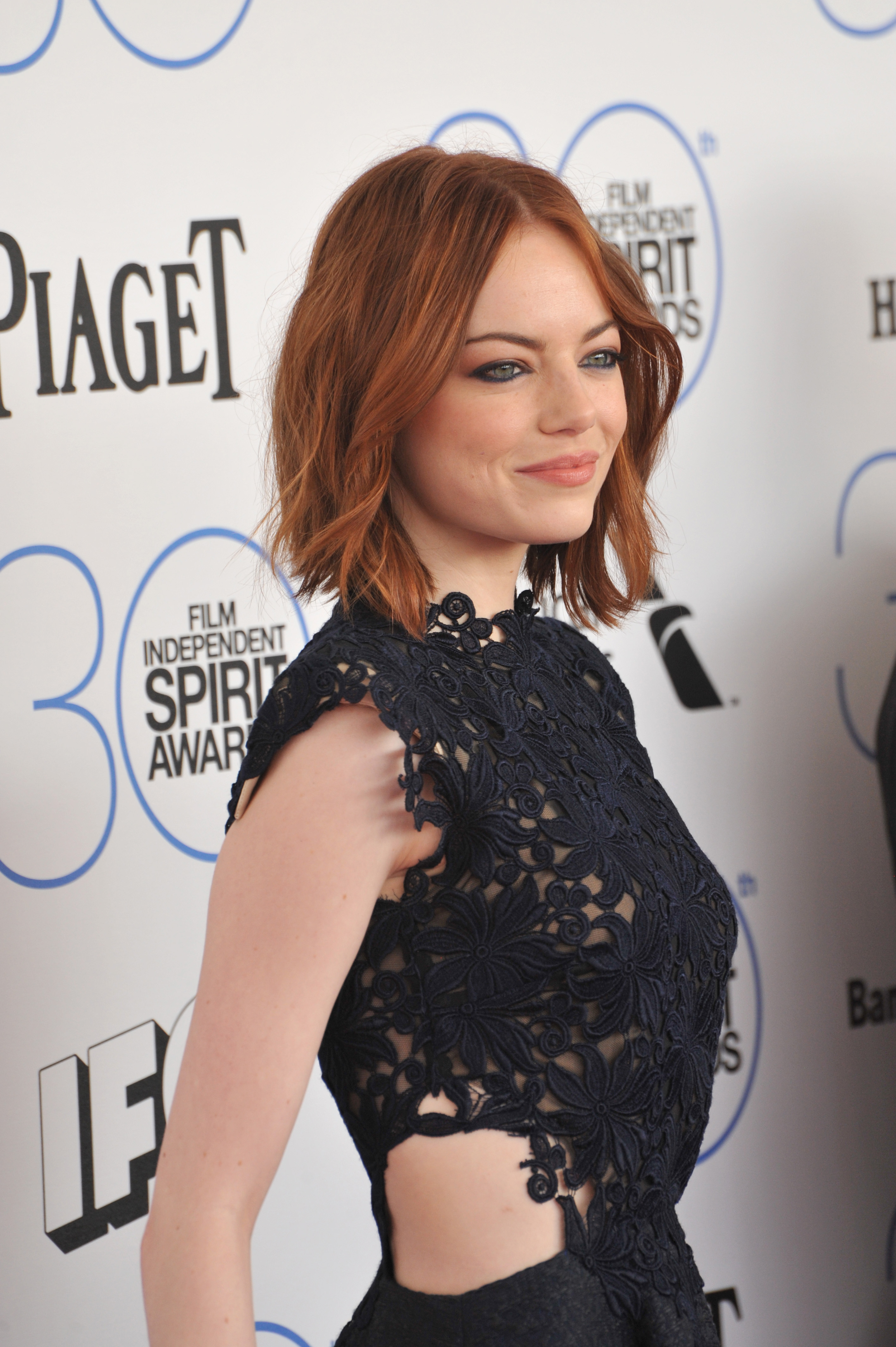 What could be more awesome than Emma Stone deadlifting?
The world has turned away from endless cardio and 5 pound chrome dumbbells.  Now nearly every celebrity does legit strength training: Barbells, kettlebells, dumbbells, and bodyweight.  By now, everyone knows that strength training has a major impact on a person's leanness.
What's really cool, is that now celebrities, like Emma Stone, aren't just getting strong in the weight room, but they're moving really well, they've great alignment, and their form is awesome.
Below, it looks like Emma Stone is deadlifting 135 for reps:
On top of that, her trainer Jason Walsh has talked about her doing deadlifts, squats, hip thrusts, and sled pulling and pushing. And Emma has mentioned putting heavy weights overhead, so that's a pretty good indicator that she's also doing military presses.   Walsh told People Magazine, "You can never go wrong getting back to the basic foundational movements, like all forms and variations of deadlifts.  The same can be said for squats. These moves should be included in everyone's training regime – they will make you stronger." 
All Varieties of Deadlifts:
On his Instagram page, you can see all varieties of deadlifts, including standard deadlifts (what Emma Stone is doing above), trap bar deadlifts, Romanian deadlifts, and even high rep kettlebell sumo deadlifts (all shown below).
Jason Walsh also told People, "I think of strength training like building and maintaining the foundation of a house.  The house is only as good as its foundation. Having a strong foundation is everything, so strength training should be the focus, with conditioning, mobility and flexibility work as secondary or bonus work." Walsh suggests a 3:1 ratio of strength training to cardio. "Cardio is nothing if you don't move well. Staying strong supports the skeletal system, stabilizes joints, makes your cardio safer and more effective. If strength training is done right, you get plenty of cardio from lifting as well. Cardio comes secondary."  
An Example of Six Months of Deadlifts
Month 1:

"A" Workout — Romanian Deadlifts 3×12
"B" Workout — Cossack Deadlifts 3×12 each leg

Month 2:

"A" Workout — Trap Bar Deadlift 3×5
"B" Workout — Single Leg Deadlift 3×5 each leg

Month 3:

"A" Workout —Barbell Hip Thrusts 3×20
"B" Workout — Kettlebell Swings 3×20 each arm

Month 4:

"A" Workout —Trap Bar Deadlifts 3×8
"B" Workout — Staggered Stance Deadlifts 3×8 each leg

Month 5:

"A" Workout —Barbell Hip Thrusts 3×15
"B" Workout — Valslide Single Leg Deadlifts 3×15 each leg

Month 6:

"A" Workout —Standard Deadlifts 3×6
"B" Workout — Single Leg Deadlifts 3×6 each leg
Of course this is just your deadlifts, you'd also have an upper body push and pull, and a squat, in each workout.
So, if you worked out three days per week, A and B workouts alternate, like one week would be ABA and the next week would be BAB.
So, you can take a look at this really simple pattern:
Monthly, you're alternating between high reps and low reps.
Workout wise, you're alternating between two-leg and single-leg deadlift variations.
There's a variety of deadlift movements over the six months, but there's also some repetition.
In real life, you'd leave out movement variations that don't feel good in your body, and rotate through movement variations that do feel good.
Beautiful Movement
It's cool that people have gotten into building real strength.  The next level is doing it well.
We all know people who've gotten hurt at a poorly coached strength-cardio gym, where people are doing barbell lifts as fast as they can, as fatigued and out of breath as possible.  This is stupid.
The next level is lifting, getting stronger, and making the movement look beautiful.  In the old days, we called it good form.  But I've noticed that if we have clients practice make the movement look beautiful, they get a better idea of what we are getting at.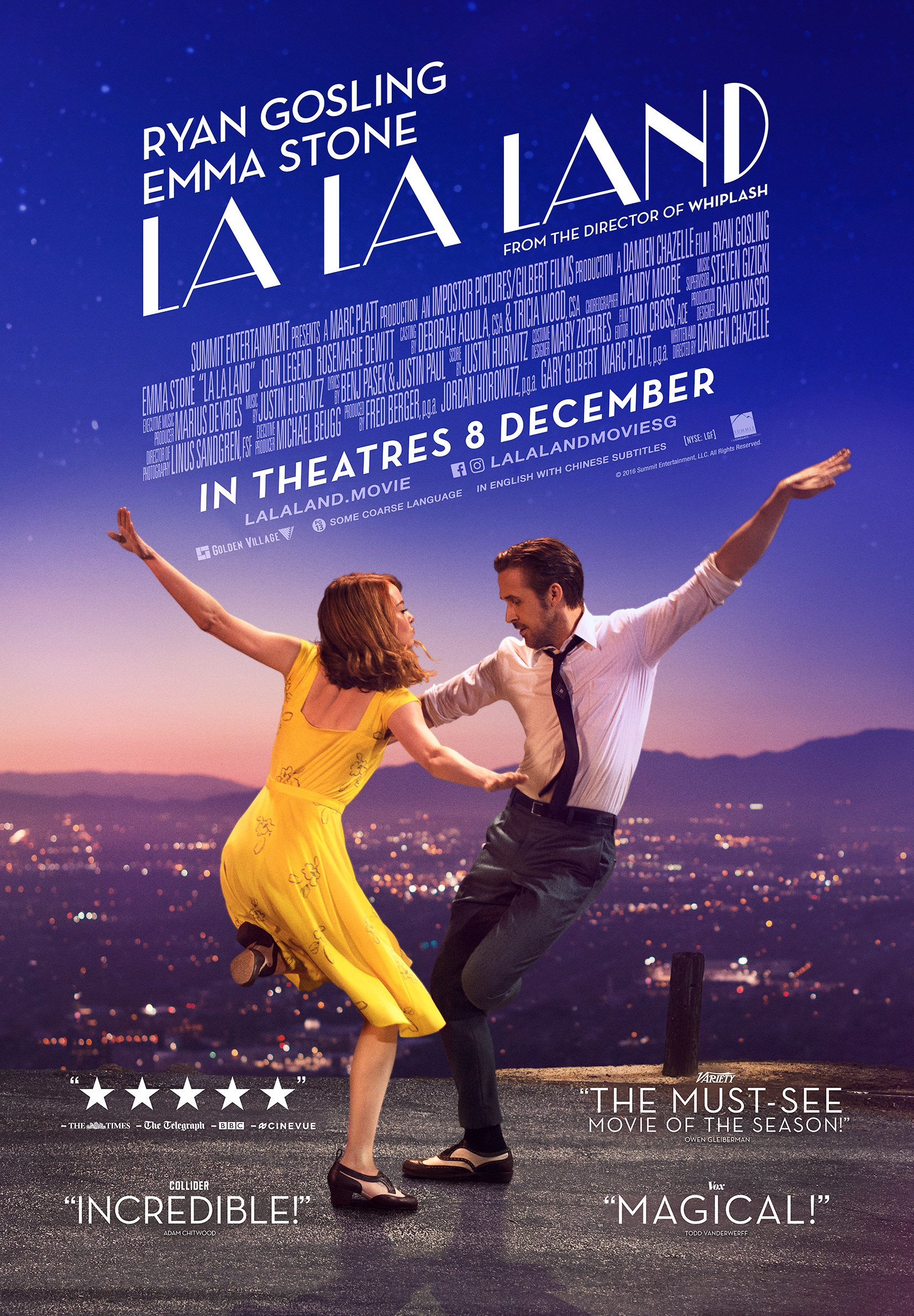 The first time you do any movement, it'll be awkward. But you should simultaneously be progressing two differing things:
The amount of weight you are lifting
How beautiful the movement is
Increasing the weight is the goal.  It's called "progressive overload" in gym-speak, but it basically means that the whole point of strength training is to increase in strength, aka, to lift more weight over time.
The primary adaptation required to lift more weight is going to be muscle.  Muscle we like more than fat.  What people call "toned" is simply more muscle and less fat.  Just like Emma Stone, above.
Making the movement beautiful is the progression that often gets forgotten.  Work on your form.  Video yourself with your phone and check your alignment.  Pay attention to which muscles you're using and where you feel like you're tightening up or getting sore.  Notice if you are maintaining your posture throughout the movement.  Make all of that stuff better.
You may find that one week you work on lifting more weight, and then the next couple weeks you work on trying to make lifting that weight beautiful.  That's a great cycle.
by Josh Hillis
Chief People Officer, One by One Nutrition
Author, Fat Loss Happens on Monday
Habits Coaching Expert, Strength Matters Magazine