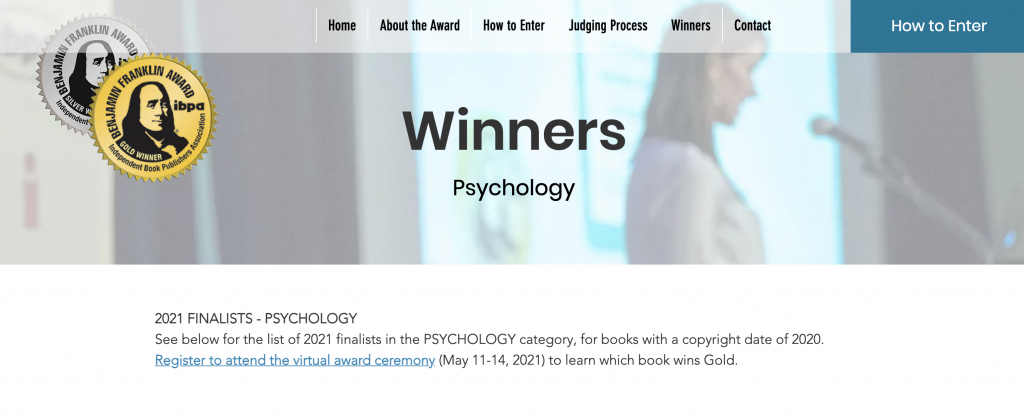 Ok, so now I'm allowed to announce that Lean & Strong: Eating Skills, Psychology, and Workouts is a finalist in the Benjamin Franklin Book Awards.
Psychology category top three!
Get to find out if I won in two months!
Of course, I'm a little intimidated by the other two authors, they're like *legit* LOL
I entered L&S in two book awards, The Ben Franklin Book Awards (psychology category) and the Colorado Book Awards (general non-fiction). I'll keep you posted if L&S is a finalist in the Colorado Book Awards also. For now though, just hyped to be a finalist in this one.
I'd never entered a book award competition before, and it actually took a lot just researching different awards. Eventually settled on the IBPA and Colorado Humanities, because they're awesome.