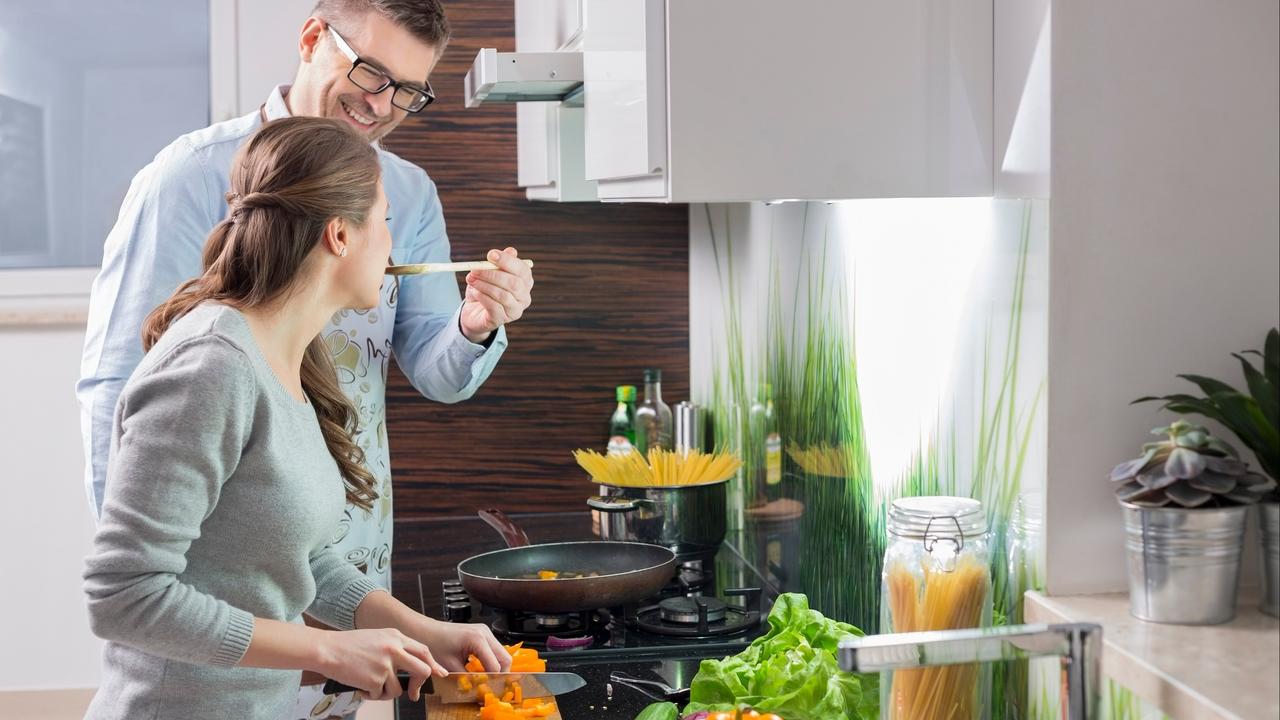 Meal planning is much simpler than most people have been led to believe. Diets deliberately complicate things for marketing purposes. As long as there is a "magic food" or "secret macro ratio" that makes it work, you'll always need to buy another diet.
There is no secret. It's just the basics of feeling full, repeated over and over again. Let's take a look:
The Four Elements Of Fullness:
Protein
Vegetables
Carbohydrates
Fat
Plus, the master element of consistency and success: Taste/Flavor profile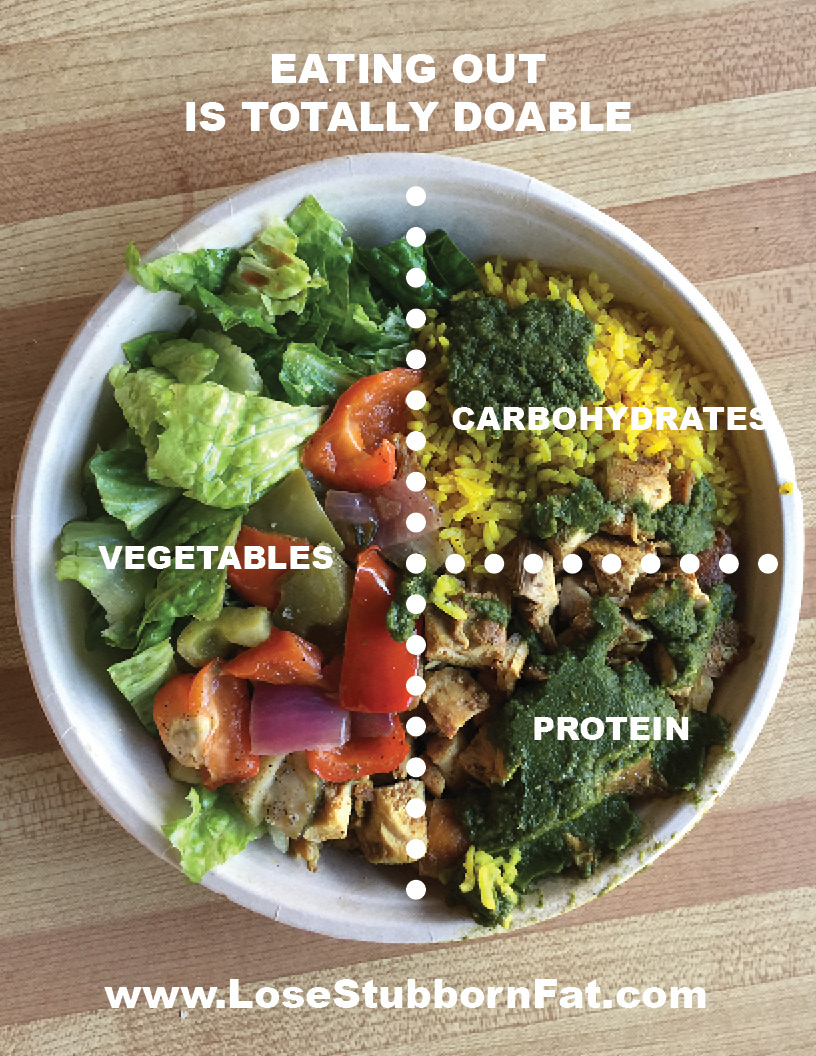 News and diets live on crying wolf about the evil magic of carbohydrates, or protein, or fat, or whatever. In truth, people are going to feel the most full with some of all of the above in each meal.
People get freaked out about carbohydrates, like "I gain weight any time I even see carbs!!!!" This is false. Most people eat five servings of carbohydrates at a meal. Have you ever tried one serving?
Why it can work to cut out carbohydrates: Because most people have 4-5 servings of carbohydrates at every meal. Obviously, this is too much.
What works best for fullness and weight loss: One serving of carbohydrates at every meal. A totally reasonable and healthy amount.
Same thing with fat. Fat was demonized for years because it's so calorically dense. It is calorically dense. Don't go crazy with it. One serving is usually fairly small.
Why it can work to cut out fat: Fat is pretty dense, and it's easy to go way overboard with it.
What works best for fullness and weight loss: One serving of fat at every meal. A totally reasonable and healthy amount.
Protein is super popular right now, so we won't go too deep into it. Just know that most people feel full when they have a serving of protein in their meals. If you're noticing a trend in this plan so far, it's this — one serving of everything, at every meal.
Lastly, vegetables are magic for feeling full after meals. We often tell people to shoot for 2 servings of vegetables. This isn't rocket science, add some veggies.
How Big is A Serving?
Well, it'll be a little different for everyone. Here's the simplest way to look at it:
If you are gaining weight:
Your servings are too big for weight loss.
If your weight is staying the same:
Your serving sizes put you at maintenance.
If you are losing 0.5 pounds per week:
Your serving sizes are just right for weight loss
If this seems to simple, it's because it is. There's no magic to this. But there is a simple system that you can use to experiment and guide yourself. Your plan won't be the same as everyone else's, it'll be custom tailored for you.
Do I Need All Four At Every Meal?
No.
The more you have at one meal the better. If people have just one, like carbohydrates, they'll be likely to feel hungry again in an hour or two. If they add a second one, like carbohydrates and protein, they'll be more likely to be full. If they add three, they're really doing well. And, of course, with all four, you have the best shot at feeling full and satisfied between meals, while still losing weight.
Just one macro: Probably going to be hungry
Two of the three macros: Little bit better shot at feeling full, but might still be hungry
Three macros or two macros + vegetables: Pretty good shot at feeling full and satisfied
Three macros + vegetables: Best shot at being full and satisfied and losing weight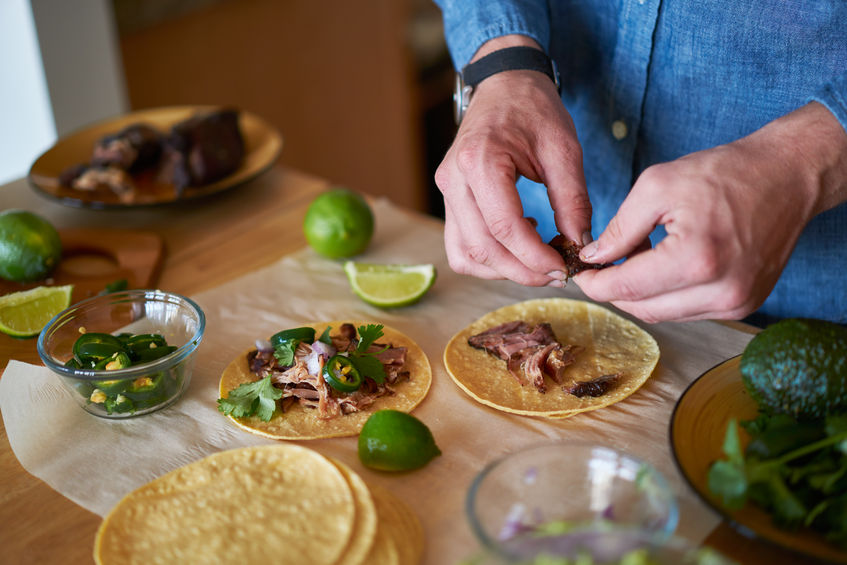 Lets Add Some Flavor
The last thing we want to look at is adding flavor. For some reason, when people first start eating healthy, they assume that it has to be flavorless and tasteless, which is a super sad way to go.
Go to a local spice shop and get a spice mix for your protein and a spice mix for your vegetables. Add sauces. Add salsa or green chile. Add garlic. Add onions. Put salt and pepper on everything. Get Mexican seasoning and cumin and cilantro. Get Italian seasoning and oregano and basil. Maybe even grow your own basil!
Don't be afraid to add flavor.
People make a silly mistake with health food — they buy diet books! You can throw away all of your diet books. Replace them with cookbooks! Cookbooks are these amazing books that are filled with delicious meals you can eat. They literally teach you how to cook stuff, and make it taste good. You may find that sometimes you want to adjust the ratios of protein, carbohydrates, and fat in a recipe. Or you may find that some recipes are predominantly carbohydrates, and you need to add a protein. Feel free to adjust the meals to suit your needs. And then, definitely use the chefs' flavor knowledges to make your meal taste good!
Here Are A Few Cookbooks To Get You Started:
It's Really Is As Simple As 1, 2, 3, 4, 5
There's no magic to it. Just combine the 4 elements of fullness, to create meals that are healthy and satisfying. Then make sure to add flavor!
Lastly, you know that if your scale weight is trending up, your portions are too big. If the scale weight is trending down, your portion sizes are just right for weight loss.
Don't let any gimmicky infomercials or hypey magazine articles try to convince you that it's any more complicated than that. Keep it simple, stay consistent, and you'll hit all of your goals.
By Josh Hillis
Author of Fat Loss Happens on Monday (2014), and Lean and Strong (upcoming 2019), for OnTarget Publications