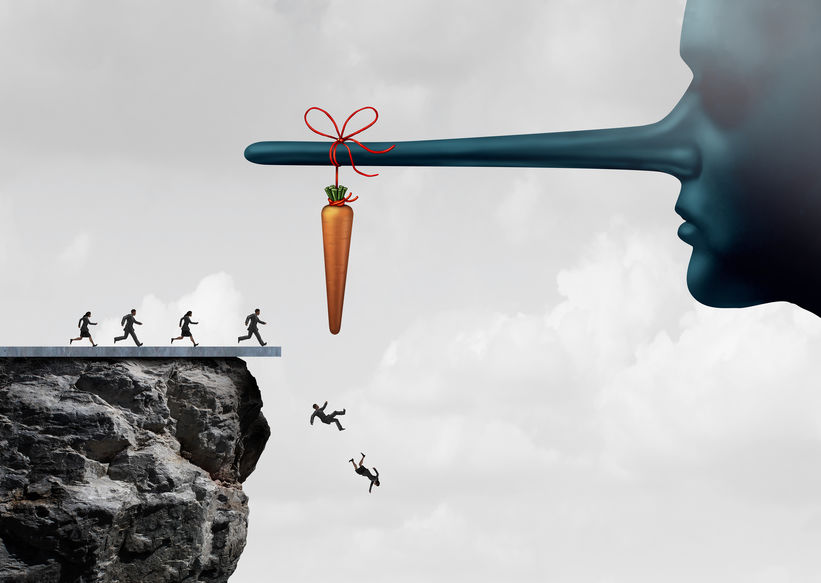 That's a big headline, I know. There have been so many lies, how to narrow it down to just one?
Here's the big one: The diet industry has told you that how your body looks should be the most important things in your life, at all times
Often, it's wrapped in something bigger, like hinting that if your body looked a certain way, it would fix other bigger issues in your life, like relationships, happiness, and meaning. As if, somehow, every problem (or even existential crisis) you could ever have had one solution.
And, it spills out into other things, like that if what your body looks like is of prime importance at all times, that means that your diet should be something you're really focused on (and getting perfect!) at all times.
We're in A Global Pandemic
This will go down in history, like the Flu of 1918. It's kind of a big deal.
People are worried about all kinds of things, all at the same time:
Loved ones being at risk of dying
Maybe being in an at-risk population ourselves
Losing our job
Getting really sick and long term effects
Our business shutting down forever
Losing civil liberties
If we're being safe enough going outside
The stress of being stuck at home for extended periods of time
Uncertainty about what's going to happen
Uncertainty about what the right course of action is
People are arguing about which ones of these are more important to be scared about than the others, but I think we can all agree that we're scared of something right now. We all have concerns. We probably have multiple concerns.
It's a lot to manage.
Lots of us have different feelings. And different feelings different days.
Fitness Should Always Be Contextual
One of the biggest problems with diet rules, in general, is that they don't consider context. They don't look at how date night on your anniversary might be different from dinner on Monday night. Or that the chocolate chip cookie offered to you by your child who baked for the first time is different from the chocolate chip cookie in the break room when you're stressed out.
And, concepts like a "free day" actually make it worse. They reinforce the totally on/off mentality that ruins people's relationships to food and to their bodies. It's far more grey than that.
We should always consider things like:
Am I hungry?
What am I feeling?
What are my values?
What's the situation?
How unique is this situation?
For something like date night, having a glass or two of wine probably fits your values. It fits the situation, and the uniqueness of the situation. Having that flexibility is required. It has to be different from a normal weeknight.
But there are more shades of grey to it than that. A vacation, or an anniversary might be different from a date night. A fun brunch might be different from a vacation. Once in a while, for lunch, you might just be in the mood to have more or less food, or an unbalanced meal, or whatever. That's all cool.
If we consider decisions in context, we can actually say, "you know what, this is the best sandwich ever, and I'm going to eat more than normal right now." Conversely, you can also notice, "this sandwich sucks, I'm not even going to finish it."
A Pandemic is a Unique Situation
If we're considering the five things above (hunger, feelings, values, situation, and uniqueness), we have to notice that this is a completely unique situation in all of our lives. None of us have ever lived during a global pandemic that shut down most of the countries in the world before.
So, you really don't have to worry about how your body looks right now. You don't have to worry about your diet right now. For real, you can stop sharing memes about how much weight you're gaining. Seriously, just stop that.
And again, that doesn't necessarily mean have a free-for-all, either. The goal is not to have a life that ping-pongs between white-knuckle-diet-restriction and free-day-free-for-alls. You aren't in the driver's seat with either of those.
Just be real about the situation.
Self-Soothing vs. Self-Compassion
Self-soothing is doing anything that makes you feel better. That can include eating to soothe yourself.
Self-compassion is recognizing your humanity, being with all of your feelings, and simultaneously taking actions that take care of you and fit your values.
Often, I work with my clients on differentiating between the two, and learning to lean more into self-compassion. That there's a freedom we get when we don't have to fix being sad, or tired, or frustrated, but recognize that those are normal states for humans. To get that we can feel how we feel, and simultaneously do things that are good for us (like plating balanced meals, stopping when full, distinguishing between stress and hunger, and so on).
At the same time, though, we recognize that self-soothing is totally normal as well. Especially in extraordinary situations. For example, I did a ton of emotional eating while my mom was in the hospital with cancer. I think that was appropriate.
We have to be real about the situations we're in, and just take care of ourselves
You Could Be in One of Three Places
Well, you could be in a lot of different places! I know some folks who their lives haven't changed a whole lot. I know other folks whose family members have died, people who have lost their jobs, or doctors and nurses who are exhausted and terrified. There's a whole range of situations you could be in, from ok to terrible.
There are three places you could be in in terms of what might take the best care of youreself right now:
Paying attention to your food and fitness helps you feel better right now. Home workouts are helping to relieve stress. Eating sort of ok helps you feel a little more even.
Food and fitness seem like an exhausting extra thing right now. You just don't care, have bigger things to deal with, and you want to set this aside for a while.
Somewhere in the middle of those two. Or each of those, on different days
There's no right answer. There's no playbook for a global pandemic. You aren't "good" if you choose #1 or "bad" if you choose #2.
This isn't about doing what the diet industry has told you is supposed to be the "right" response right now.
This is about checking in with yourself. Being real with yourself. Being real about the situation… and doing what's right for you, right now.
Always consider the context: hunger, feelings, values, situation, and uniqueness. Specifically, in a pandemic, consider:
This is a unique situation, and is a situation that won't last forever
Your feelings are unique to you. Whatever they are is ok. Even if they're different every day.
Your values are unique to you. What matters to you is up to you to say.
You might value fitness a lot, in your normal life. But, in the context of a global pandemic, it takes a back seat to homeschooling your kids. Or, maybe fitness is a moderate priority in normal life, but right now home workouts are the only thing that's helping you keep it together. Either of those situations is real.
There isn't one right answer to how to be right now.
So, if you aren't sure how you want to be about this, maybe take five minutes and journal about it. Consider your feelings, your values, and the uniqueness of the situation. Find your own answers, that are unique to you.
—Josh Hillis
P.S. I did just write this new book Lean & Strong: Eating Skills, Psychology, and Workouts. Like I said, don't even worry about getting leaner or stronger right now, just take care of yourself. That being said, if you are a nerd about health behavior change, you might find it's a really cool read. If reading it would be a nice distraction for you right now, then check it out.