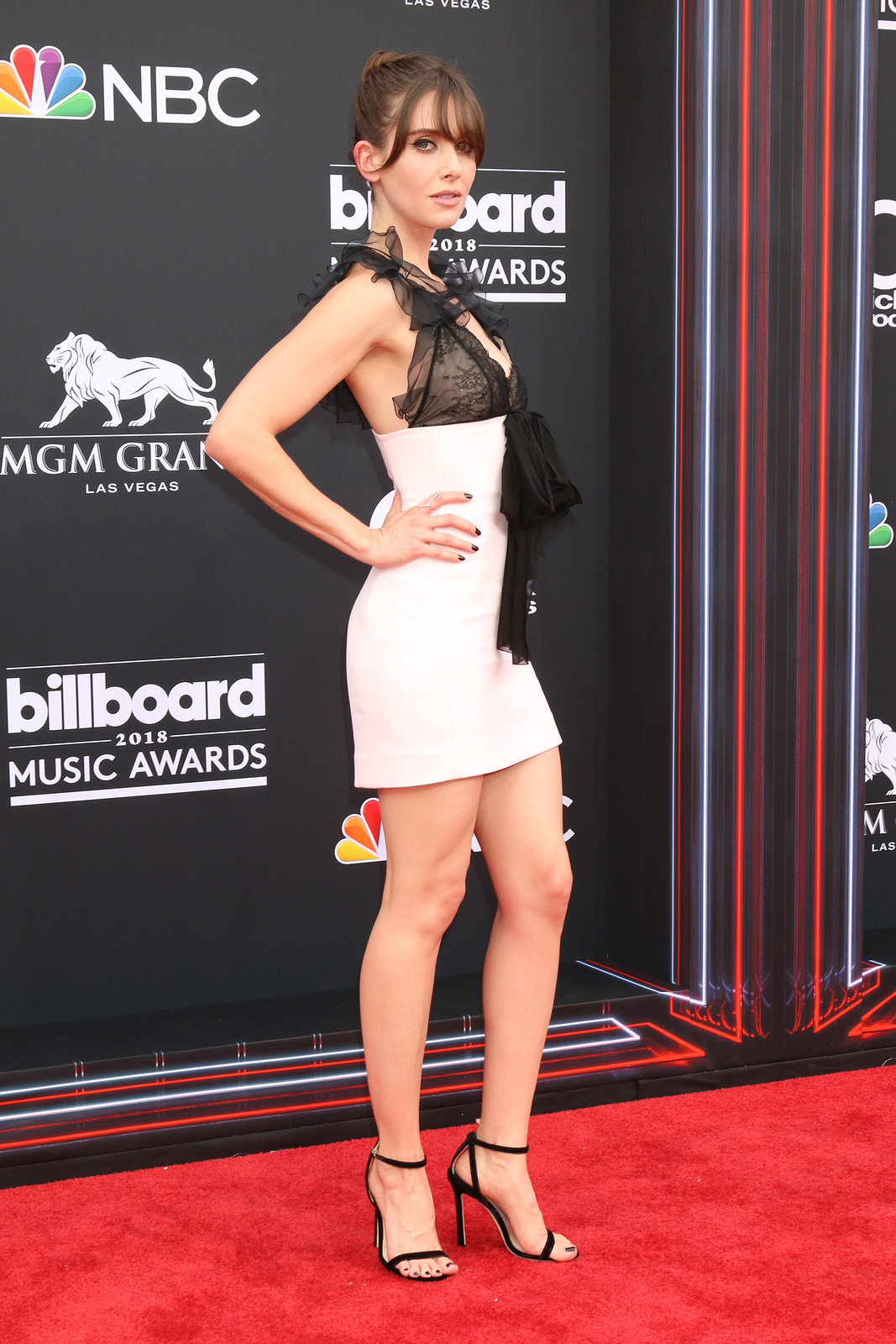 There are a million articles about how strength training has prepared women for look for action roles.  One of the most overlooked aspects of strength training is how it can change your relationship to your body.[1, 2, 3, 10, 11, 13]
There's something amazingly cool that can happen when you build strength, and when you workout because working out fits your personal values.[4, 9, 12, 15]
Alison Brie told Women's Health, "I came out of it  feeling like a totally different person. It changed everything."
She told Women's Health that until training for GLOW, she hadn't thought strength training was for her, and was concerned about getting bulky.   Then, all of a sudden, she had this role where she needed to throw people and jump and fall, and be an athlete…   and it changed everything. "I feel like I was building strength outside and in at the same time," Alison said. "Now I feel like strength is beautiful, rather than that stick-skinny is the beauty standard."
"I've just never given less f-cks. It's a nice feeling because you live your life more and care less about what other people think.  Your career will fluctuate; you'll have highs and lows. But I can always go to the gym and work out. I'm in control of myself and my body."
She Started From Zero Pull-ups and Zero Pushups
Alison Brie started training for season one of GLOW not being able to do one pushup, much less multiple sets of pull-ups.
Over the course of training, she worked her way up to multiple feats of strength:
Pullups in sets of 10
Push-ups with 50 pounds (two 25 pound chains draped over her)
Deadlifting 185 pounds
Split-squats with 80 pounds (two 40 pound dumbbells)
Sled pushes and pulls with hundreds of pounds
These are seriously awesome levels of strength.
The kind of change that Alison Brie discusses, in relationship to her body and to fitness come with two things:
Objective increases in strength 
A context for exercise that's more about personal values than appearance or societal standards 
The most over-looked benefit of strength training is how it makes you feel strong.  We have tons of research showing that getting stronger over time transforms people's relationship to what they are capable of, and can positively impact how people feel about their bodies.[1, 2, 3, 5, 13]
The part that many people miss, is that your context for working out determines whether or not you get that benefit.  If your focus is always entirely aesthetic, you're likely to miss out on feeling better about yourself.[6, 7, 12, 14, 15]
If you focus on your personal values, and how working out is an expression of your values, you're going to reap benefits in your self-concept from both your workout consistency and your increases in strength.
I'm not going to say your workouts should never be about looking better.  I think it's normal, and the reason all of my clients hire me, is to produce a change in the way they look.  But if that's the only game we ever play, often people find that they actually aren't that satisfied with their bodies, even if they hit all of their goals.  Filling the existential hole of trying to look better is often a hole that can never be entirely filled.[8, 9, 11, 12, 15]
On the flip-side, if we approach our workouts from our personal values, we essentially get to express being the kind of person we want to be every time we work out.  Seeing our strength increase — having that objective result — backs up our sense of self.  To have that combination of values driven action, and real world results, transforms our relationship to our bodies.
Ironically, when people take consistent valued action, both in workout and food habits, they tend to get all of the aesthetic benefits along the way.  If we actually take care of ourselves, and take actions that line up with the kinds of people we want to be, we develop a healthy bodyweight, level of leanness, and strength.
That's the paradox of self-care in fitness: It's always a struggle trying to force weight loss with self-punishment, but weight loss comes naturally from values like self-care.  No one feels awesome not working out.  No one feels awesome eating to suppress stress.  People do feel awesome stopping eating when they are full.  People do feel awesome getting stronger.  If you focus on your values, and being the kind of person you want to be, you get the rest along with it.
Lets Take a Look At Allison Brie's Pull-up Progress:
She started with zero pull-ups.  Between zero and season one of GLOW, she worked up to:
Between season one of GLOW and season two of GLOW, she worked up to:
Weighted Pull-ups with a 17 pound kettlebell
Thick bar pull-ups (much harder to grip!)
1 + 1/2 rep pull-ups (doing an extra half rep at the top of each pull-up)
Tuck medicine ball pull-ups (I'm guessing that's a 8lb medicine ball)
These are all advanced versions of pull-ups, and pretty awesome increases in strength.
Advanced Pull-up Training:
I talked about a solid pull-up program for your first pull-up in the Alison Brie Season One GLOW article.
Now, lets talk about how to get to some of these advanced pull-up progressions.
In the Women's Health article, Alison Brie's trainer Jason Walsh said, "Varying the stress on your body can maximize strength gains."  Research backs this up.  For advanced trainees, working through different rep ranges within the same workout (called undulating periodization) is one of the most effective ways to build strength.
This could be as simple as:
Sets of 5 on Mondays

Sets of 15 on Wednesdays

Sets of 10 on Fridays
So, if you were alternating between two workouts, lets say one with pull-up variations and one with rows, a two week cycle for someone at Alison Brie's level might look like this:
Week One:
Monday: Weighted pull-ups 4×5

Wednesday: Light Cable rows 3×15

Friday: Normal pull-ups 3×15

Week Two:
Monday: Heavy cable rows 4×5

Wednesday: Band assisted pull-ups 3×15

Friday: Cable rows 3×10
For a step below that, at say 5 pull-ups, it might look like this:
Week One:
Monday: Normal pull-ups 4×5

Wednesday: Light Cable rows 3×15

Friday: Band assisted pull-ups 3×10
Week Two:
Monday: Heavy cable rows 4×5

Wednesday: Machine assisted pull-ups or lat-pull-downs 3×15

Friday: Cable rows 3×10
Again, undulating periodization just means that you alternate between heavy/low rep days, light/high rep days, and medium rep/medium weight days.  You hit all of the adaptations within the same week, with a planned and systematic structure.
Recap: Strength, Body Image, and Alison Brie
There are two unique ways in which strength training can impact well-being:
Values based action: It increases our sense of self, and our body image, to take actions consistent with our self-stated values.  It's good for us to know what our personal values are, and align our workouts with those values.
Self-Efficacy: Seeing changes in skill or strength increases our well-being.  Humans are wired to enjoy skill building and progress.
I had to write another article about Alison Brie, GLOW, and strength training.  It's been super cool seeing how she's killing it in her workouts, doing a really smart program, and building serious strength over time.  It's also awesome hearing her talk about the impact that it's had on her body image, her relationship to herself, and even her career.  Lastly, GLOW is my favorite show ever, so I'm super pumped about season 2!
By Josh Hillis
Author of Fat Loss Happens on Monday, for OnTarget Publications
and the upcoming Lean and Strong, 
CPO, One by One Nutrition
Citations:
Ginis, K. A. M., Eng, J. J., Arbour, K. P., Hartman, J. W., & Phillips, S. M. (2005). Mind over muscle?: Sex differences in the relationship between body image change and subjective and objective physical changes following a 12-week strength-training program. Body image, 2(4), 363-372.
Ginis, K. A. M., McEwan, D., Josse, A. R., & Phillips, S. M. (2012). Body image change in obese and overweight women enrolled in a weight-loss intervention: The importance of perceived versus actual physical changes. Body image, 9(3), 311-317.
Ginis, K. A. M., Strong, H. A., Arent, S. M., Bray, S. R., & Bassett-Gunter, R. L. (2014). The effects of aerobic-versus strength-training on body image among young women with pre-existing body image concerns. Body image, 11(3), 219-227.
Homan, K. J., & Tylka, T. L. (2014). Appearance-based exercise motivation moderates the relationship between exercise frequency and positive body image. Body Image, 11(2), 101-108.
Hortz, B., Petosa, R. L., Grim, M. L., & Stevens, E. (2015). Building self-efficacy for exercise among rural high school students: it takes ongoing practice. American Journal of Health Education, 46(6), 351-356.
Hurst, M., Dittmar, H., Banerjee, R., & Bond, R. (2017). "I just feel so guilty": The role of introjected regulation in linking appearance goals for exercise with women's body image. Body image, 20, 120-129.
Kathrins, B. P., & Turbow, D. J. (2010). Motivation of fitness center participants toward resistance training. The Journal of Strength & Conditioning Research, 24(9), 2483-2490.
Koven, N. S., & Abry, A. W. (2015).

The clinical basis of orthorexia nervosa: emerging perspectives

. Neuropsychiatric Disease and Treatment, 11, 385.
Lalande, D., Vallerand, R. J., Lafrenière, M. A. K., Verner‐Filion, J., Laurent, F. A., Forest, J., & Paquet, Y. (2017).

Obsessive passion: A compensatory response to unsatisfied needs.

 Journal of personality, 85(2), 163-178.
Salci, L. E., & Ginis, K. A. M. (2017). Acute effects of exercise on women with pre-existing body image concerns: A test of potential mediators. Psychology of Sport and Exercise, 31, 113-122.
Schneider, M., Dunton, G. F., & Cooper, D. M. (2008). Physical activity and physical self-concept among sedentary adolescent females: An intervention  study. Psychology of sport and exercise, 9(1), 1-14.
Sweet, S. N., Fortier, M. S., Strachan, S. M., & Blanchard, C. M. (2012). Testing and integrating self-determination theory and self-efficacy theory in a physical activity context. Canadian Psychology/Psychologie Canadienne, 53(4), 319.
Podmore, M., & Ogle, J. P. (2018). The lived experience of CrossFit as a context for the development of women's body image and appearance management practices. Fashion and Textiles, 5(1), 1.
Tylka, T. L., & Homan, K. J. (2015). Exercise motives and positive body image in physically active college women and men: Exploring an expanded acceptance model of intuitive eating. Body image, 15, 90-97.
Vartanian, L. R., Wharton, C. M., & Green, E. B. (2012). Appearance vs. health motives for exercise and for weight loss. Psychology of Sport and Exercise, 13(3), 251-256.