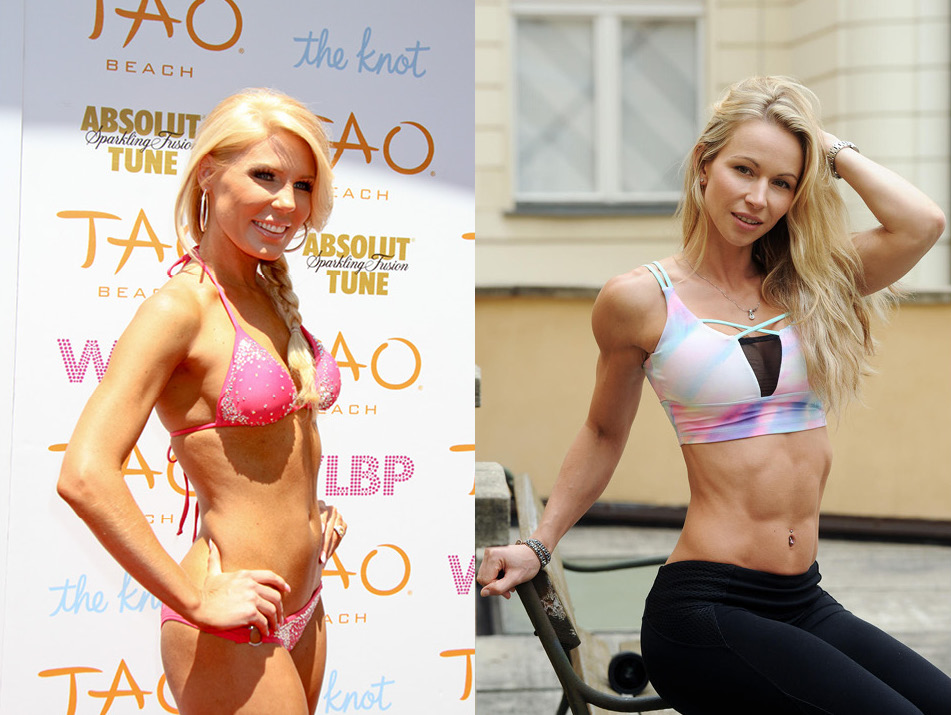 In the post two weeks ago about Heidi Montag and knowing when to stop, I touched on the different ranges of body fat percentages.
I make the case that you can be officially done and be a rockstar at 21% body fat.
This is a pretty sharp contrast to bodybuilding oriented sites that say that a woman is fat if she isn't at 14% body fat.  Which I think is totally crazy.
It's ok for a girl to still look like a woman.
I got a question about Zuzka from ZuzkaLight.com, and what body fat percentage I think she is at.
Now I've never actually body fat tested Zuzka, but I'm pretty good at eye-balling body fat percentages.  One of the best parts of having been a Master Trainer at 24 Hour Fitness for 5 years was that I got to do body fat tests for a couple thousand people.
Just looking at Zuzka, my guess would be that she's probably in the 14-15% range.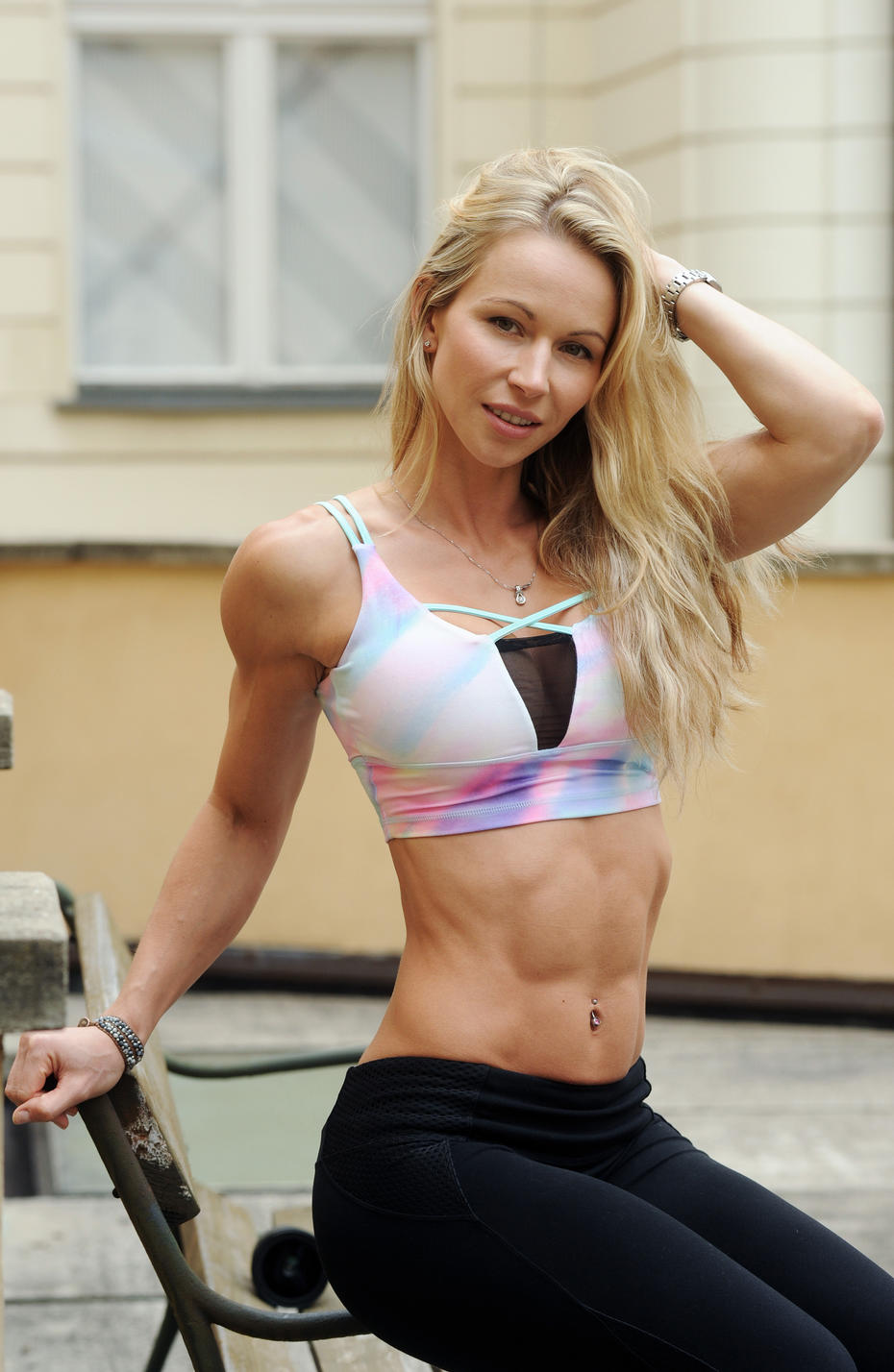 This woman isn't messing around, she's ultra, ultra lean.
It's impressive, it's inspiring, and I totally respect it.
That being said, I don't think you need to be that lean to really be really inspired and stoked about your body.
Case in point, lets take a look at Gretchen Rossi from the Real Housewives of Orange County.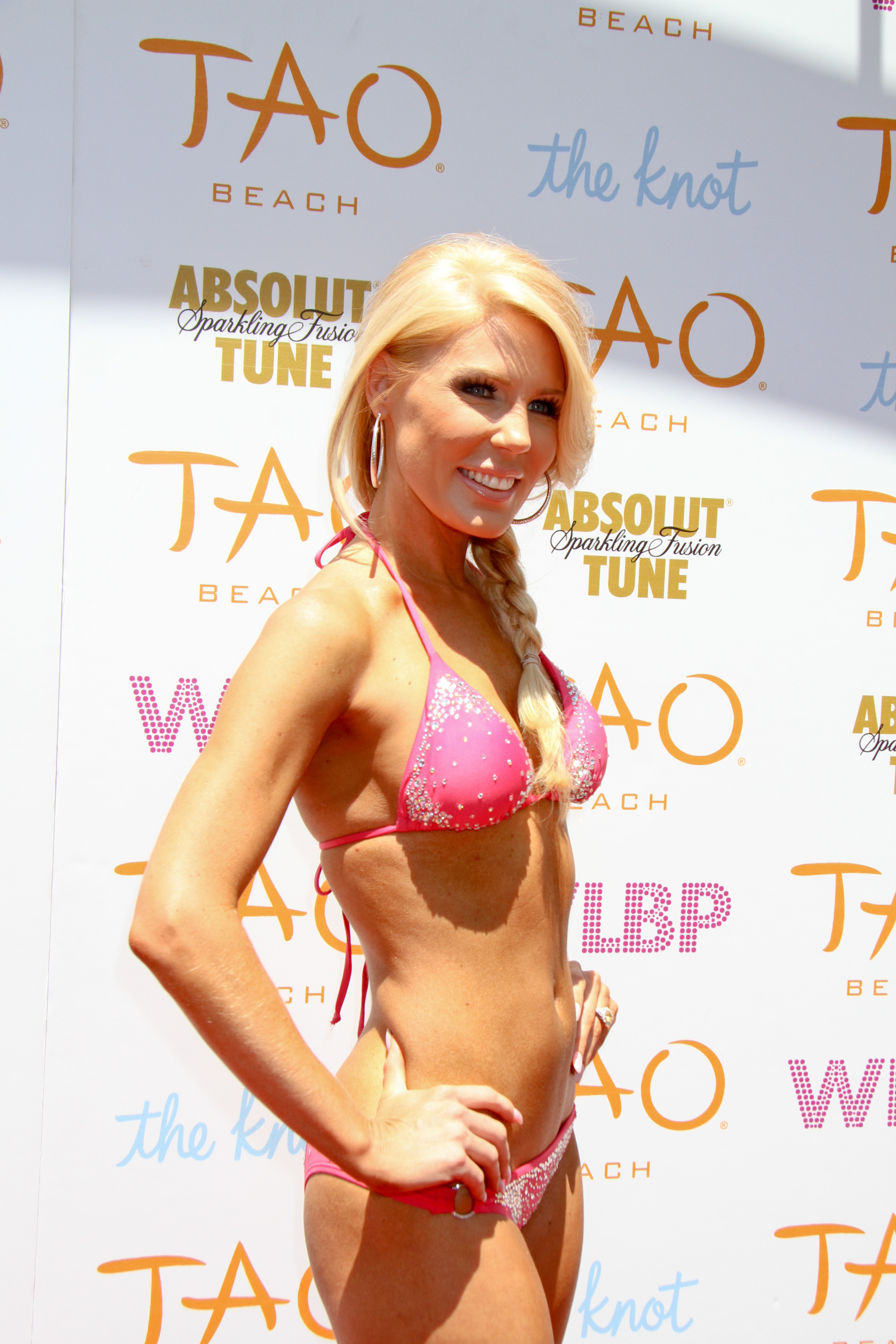 Gretchen looks more like the ≈21% body fat range.
Zuzana is clearly a step leaner – with more of a fitness model look.  But really, who wouldn't be stoked with Gretchen's body?
Gretchen is lean, fit, and her body is attainable.
It doesn't take anything more than a smart workout, a smart diet, and sticking to it to get down to 19% body fat.
So this gives you a perspective on what we're talking about when we throw around body fat percentages.
If you're working out and you're eating right, many women get under 26% body fat.  As your workouts and diet get sharper, you could cruise right under 23%.  And then continuing with smart workouts and diet, getting to 20% body fat should only be a matter of time.
Getting to the 14-15% body fat range like Zuzka is a different story.  To get to that range, the food has to be really, really awesome.  To even be talking about this level of fitness, I'm assuming the workouts are already on point.  But there really isn't any margin for error food wise.
You get to Choose
Take a look at what you want, for yourself
Take into account your life: Your family, your job, your social life, your health, all of the commitments you have in the world that aren't fitness, but are also really important to you.
Work on the food habits and workout habits that best express the kind of person you want to be. Do those. Be your own best self, and see where you end up.
And so you get to choose.
Don't let anybody choose for you.  You can have what ever you want.
If you feel awesome at 26% body fat, great! If it's 23% body fat, I'm stoked.  If you want to be totally fitness model-ed out at 14% body fat, and you have the time and energy, rock out!
Losing fat and leaning up is a fairly mechanical and reliable process.  Just keep refining your workouts and food until you get what you want.
I started body fat testing my clients so that they could stop losing weight
One thing I noticed is that many people never actually feel lean enough. We've been so indoctrinated by perfect models with photoshopped everything, that nothing we do in the real world ever feels good enough.
I actually use body fat tests, now, so that people can stop. So they can deal with their own body dysmorphia, and realize that they're actually ok. According to the American Council on Exercise Body Fat percentage chart, anything under 31% is healthy. New research even shows that, if someone is active enough, you can be healthy even above that.
From healthy, you get to go "fitness" or "athlete" and those are all good things. Really, I just wanted people to know that if they were in 21-24%, aka "fitness" that they could stop. They were done. They were enough. They could focus on other things, like strength or endurance, or whatever else is fun for them.
Ultimately, I don't want you to chase a number or have a number tell you what's good enough. But for the super type-A people out there who really want an objective measure, please know that you can stop in "fitness." You really don't need to get any lower.
by Josh Hillis,
A lot of the women have read The Stubborn Seven Pounds and have worked their way down from 25-30% body fat down to 19% body fat.

Josh Hillis is a level 2 Kettlebell Instructor (RKC2), Certified Personal Trainer, Performance Enhancement Specialist, Z-Health Movement Specialist