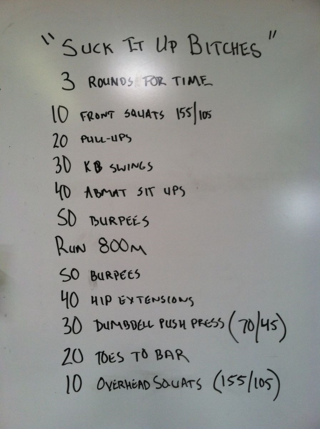 Great article from CrossFit One World preaching the reasonableness and common sense we're all about here:
"If you are programming for your gym, don't do your athletes a disservice and program ridiculously long  and outrageous workouts. Think of what your goal is as a trainer programming for you gym:
Keep your athletes safe and as injury free as possible.
Teach your athletes how to move well.
Get your athletes better than they were yesterday."
If you coach at, or workout at, a CrossFit box — I definitely recommend you read the whole article:
http://crossfitoneworld.typepad.com/crossfit_one_world/2012/08/the-any-asshole-workout.html