More emotional eating tools on the Revolutionary You Podcast! Jason Leenaarts asked waaaaaay different questions, and so it went in some totally different directions from anything I've talked about before. Again, if you're interested in tools for working with emotional eating, even dipping into some binge eating stuff (and when to refer out), this podcast goes pretty deep.
Also, some of the tools I talked about might be fairly controversial, and definitely counterintuitive, in the fitness world, so I'll post some of the research I'm pulling from in the comments below.
https://jasonleenaarts.com/2019/04/25/revolutionary-you-186-josh-hillis-let-the-monsters-ride-the-bus/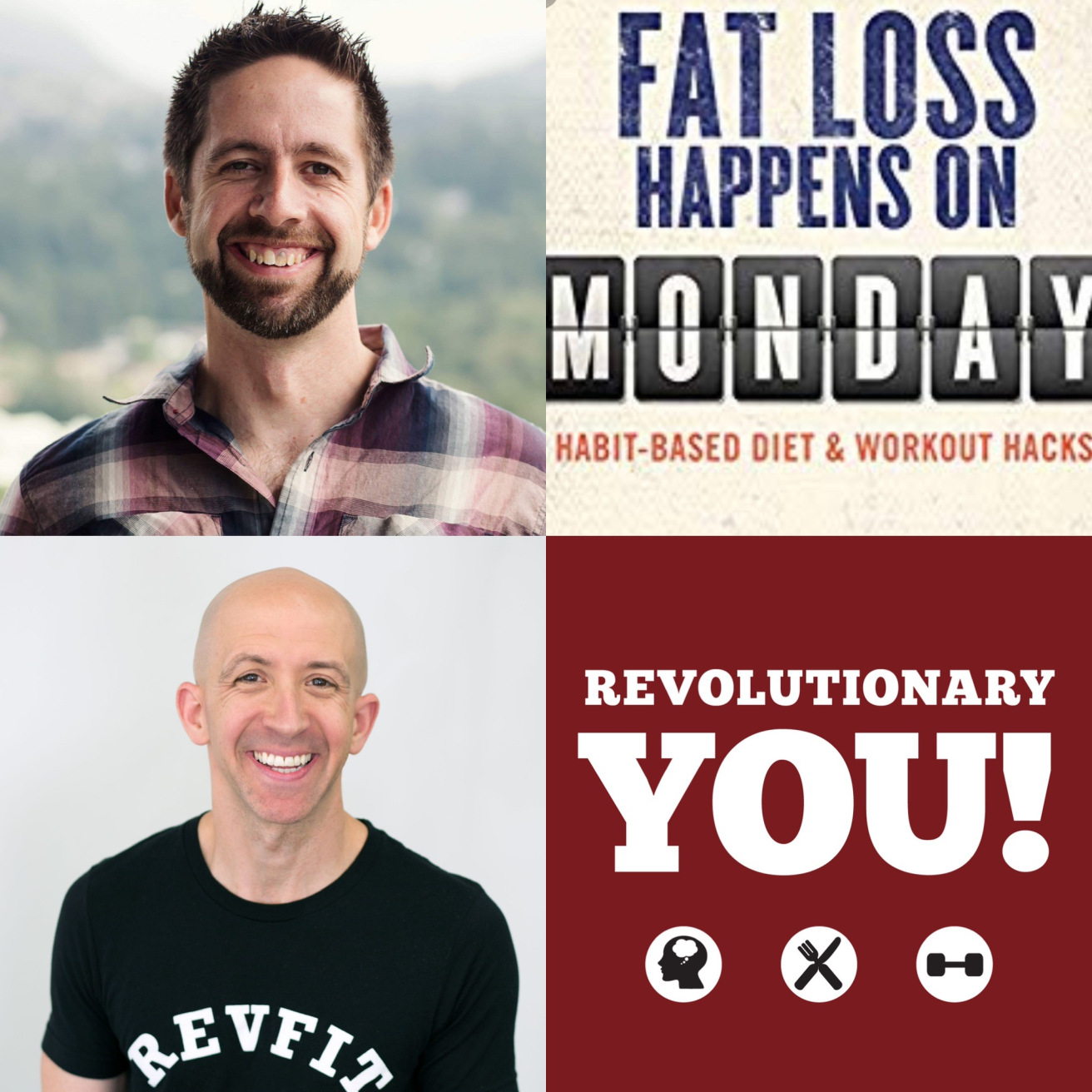 Acceptance vs Standard for Emotional Eating
Show Notes for RevFit
Hooper, N., Sandoz, E. K., Ashton, J., Clarke, A., & McHugh, L. (2012). Comparing thought suppression and acceptance as coping techniques for food cravings. Eating behaviors, 13(1), 62-64.
Hulbert-Williams, L., Hulbert-Williams, N. J., Nicholls, W., Williamson, S., Poonia, J., & Hochard, K. D. (2017). Ultra-brief non-expert-delivered defusion and acceptance exercises for food cravings: A partial replication study. Journal of health psychology, 1359105317695424.
Forman, E. M., Butryn, M. L., Manasse, S. M., Crosby, R. D., Goldstein, S. P., Wyckoff, E. P., & Thomas, J. G. (2016). Acceptance‐based versus standard behavioral treatment for obesity: Results from the mind your health randomized controlled trial. Obesity, 24(10), 2050-2056.
Forman, E. M., Hoffman, K. L., Juarascio, A. S., Butryn, M. L., & Herbert, J. D. (2013). Comparison of acceptance-based and standard cognitive-based coping strategies for craving sweets in overweight and obese women. Eating behaviors, 14(1), 64-68.
Forman, E. M., Hoffman, K. L., McGrath, K. B., Herbert, J. D., Brandsma, L. L., & Lowe, M. R. (2007). A comparison of acceptance-and control-based strategies for coping with food cravings: An analog study. Behaviour research and therapy, 45(10), 2372-2386.
Forman, E. M., Manasse, S. M., Butryn, M. L., Crosby, R. D., Dallal, D. H., & Crochiere, R. J. (2019). Long‐Term Follow‐up of the Mind Your Health Project: Acceptance‐Based versus Standard Behavioral Treatment for Obesity. Obesity.
Lillis, J., Thomas, J. G., Niemeier, H. M., & Wing, R. R. (2017). Exploring process variables through which acceptance-based behavioral interventions may improve weight loss maintenance. Journal of contextual behavioral science, 6(4), 398-403.
Lillis, J., Niemeier, H. M., Thomas, J. G., Unick, J., Ross, K. M., Leahey, T. M., … & Wing, R. R. (2016). A randomized trial of an acceptance‐based behavioral intervention for weight loss in people with high internal disinhibition. Obesity, 24(12), 2509-2514.
Manasse, S. M., Flack, D., Dochat, C., Zhang, F., Butryn, M. L., & Forman, E. M. (2017). Not so fast: The impact of impulsivity on weight loss varies by treatment type. Appetite, 113, 193-199.
Moffitt, R., Brinkworth, G., Noakes, M., & Mohr, P. (2012). A comparison of cognitive restructuring and cognitive defusion as strategies for resisting a craved food. Psychology & health, 27(sup2), 74-90.
Link to podcast: https://jasonleenaarts.com/2019/04/25/revolutionary-you-186-josh-hillis-let-the-monsters-ride-the-bus/