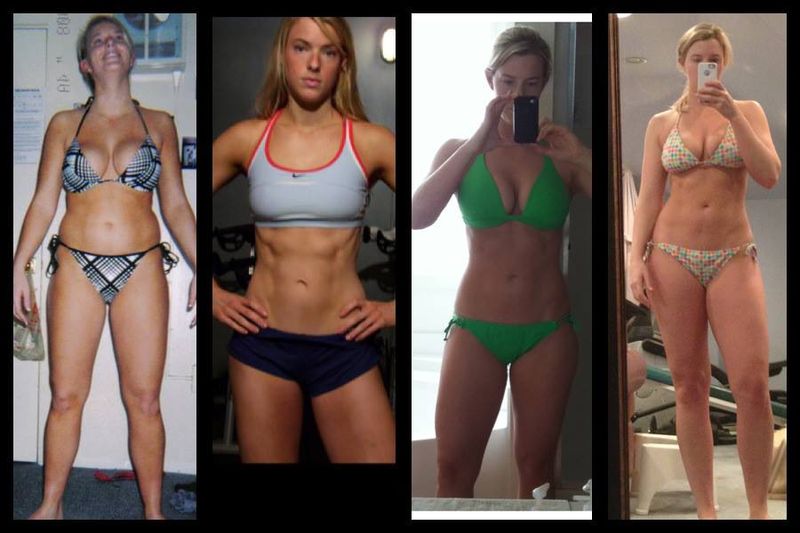 We all go through phases of feeling great about or feeling bad about our bodies, identifying or worth with our bodies both personally and professionally, rising and falling on positive and negative comments from others.
I know there are a few people, clients, and trainers that really are totally cool with their bodies how ever they are, all of the time.  That's great.  But the rest of us are human.
In this article, Molly Galbraith (of Girls Gone Strong fame) is amazingly human and vulnerable and lets us all in. It's really, really, really cool and courageous and strong of her to let us in, so we know we're not alone.
http://mollygalbraith.com/2013/06/its-hard-out-here-for-a-fit-chick/
(left) Molly gets real about how she felt about her body at different times and at different weights.