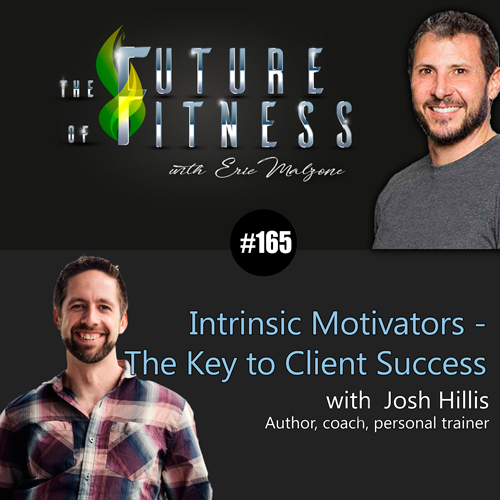 I have a new interview up! I was interviewed by Eric Malzone for the FUture of Fitness Podcast.
The podcast is aimed at an audience of trainers, so I was primarily speaking to working with clients on nutrition behavior change.
That being said, many of my clients and readers have listened to it, and have told me that it's one of the best descriptions of how motivation works that they've heard.
So, even if you're just listening to it for yourself, you'll probably find it useful. In fact, this deeper dive might be just what you need:

Listen at their website here: https://www.fitnessprofessionalonline.com/podcast/josh-hillis-2/

Or on Apple Podcasts: https://podcasts.apple.com/us/podcast/intrinsic-motivators-the-key-to-client-success-josh-hillis/id1298732635?i=1000457770510