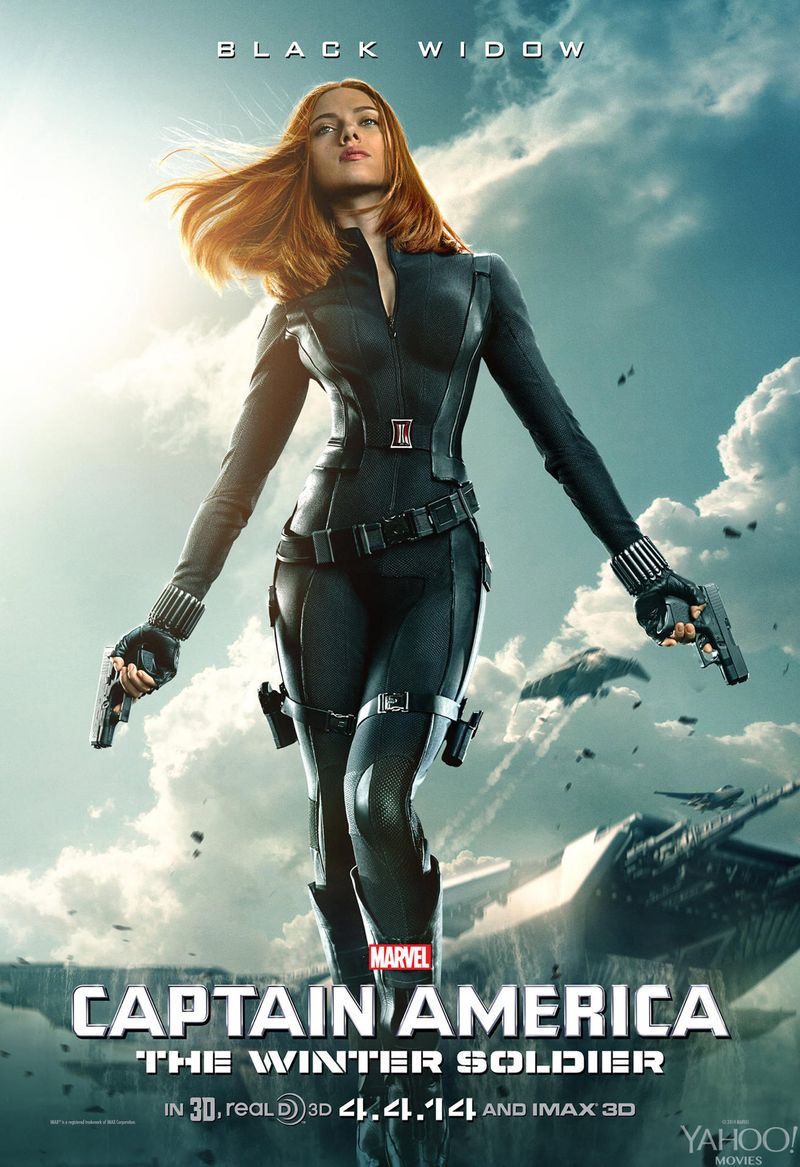 Being interviewed about her workouts to get in shape for Captain America: The Winter Solider, Scarjo has repeatedly said variations on three things ideas:
I workout like a dude
It's boring to wake up at 5 AM and workout all the time
It's boring to eat chicken and vegetables
Playing Natasha Romanov, aka "The Black Widow", Scarjo needs to absolultey rock a cat-suit.  It's about the least forgiving thing you could wear, and she manages to look bangin' each time we've seen her: Ironman, The Avengers, and now for Winter Solider and Avengers: Age of Ultron.
What's totally amazing is that she breaks down literally all of the secrets to looking hot and getting the body you want, in the three points above.
Scarlett Johanssen "Like A Dude" Workout
Scarlett told French ELLE magazine. "I'm not a fan of cardio, I like lifting weights. To be honest I work out like a guy!"  A couple other interviews she's said 'dude', so I went with that.
While she hasn't mentioned any details this time around, we know her workouts for Avengers and Ironman 2 included (according to her trainer for those movies, Bobby Strom):
Squats

Lunges
Chinups
Pushups
Planks
Olympic Style Lifts
And we know she used:
Dumbbells
Kettlebells
Suspension Trainers (like TRX or Jungle Gym XT)
For long time readers of the blog, none of that should be surprising.  Big movements.  Getting stronger.  That's how women workout to look hot.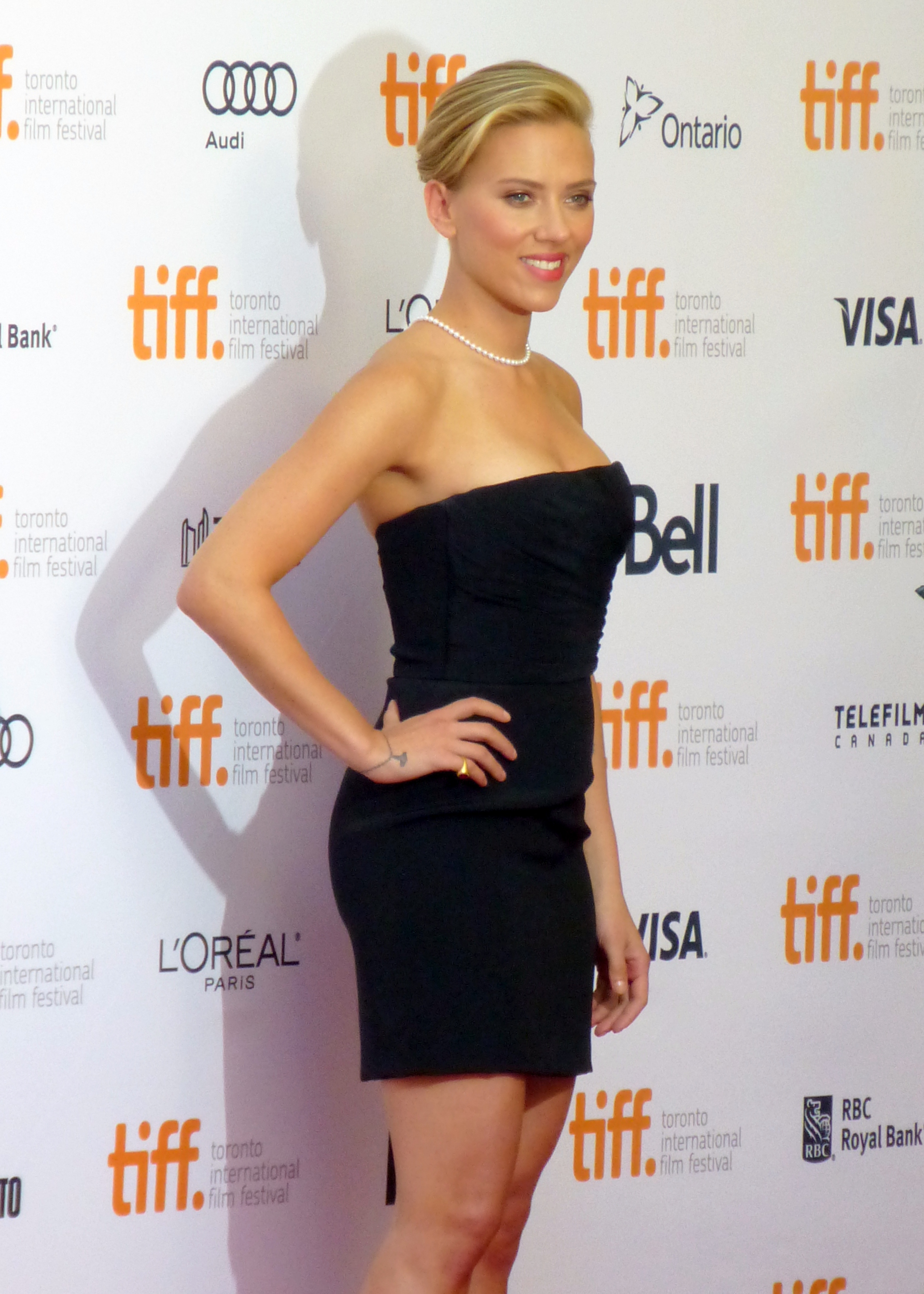 Wakeup At 5AM And Do Boring Workouts
This is actually "THE KEY" to long term fitness.
It's not the coolest most ass kicking workout ever.  It's not the workout that's going to give you a cool picture to post on Instagram.  It isn't the magic fifty moves to a perfect butt on the Pinterest meme.  It isn't any of the things that late night commercials try to sell you.
It's the every day.
It's the going in and working out even when you don't want to.  Even when it doesn't seem exciting.  It's just about getting in there and doing it.
It has more to do with consistancy than anything else.
Eat Like A Rabbit
"It's boring 5am work-outs and salad and chicken and nothing else, pretty much.  It's that old tried and true 'work-out-like-a-dude-and-eat-like-a-rabbit' (plan)."  She's also told it like ""You have to eat a really clean diet, a lot of kale and salmon."
So basically, when she's got a movie coming up – protein and vegetables make up most of her diet.
She's wrote in her article on HuffPost about how it really just comes down to eating a balance of protein, vegetables, and fruit.  She seems to be a stand for (check this out!) eating foods we can pretty much all agree are healthy, and that there's no secret.
She's even said that she combines the not-so-good foods she craves, once in a while, with an all around balanced and clean diet most of the time.
And she's been saying these totally normal, smart, and common sense answers to food for so long and for so often, that even when reporters try to re-quote it or sensationalize it, it gets drowned out by the overwhelming smartness and normalcy of her food attitude.
In Season/Off Season
Then the last part, and probably the best part of it all – is that she has clear in-season and off-season plans.
Dan John calls it "Park Bench vs Bus Bench" workouts, or "Reasonable vs Unreasonable" workouts and diet.  And probably no one has influenced me more on how effective this is for long term fitness.  And this became a cornerstone of my and Dan's book, Fat Loss Happens on Monday.
Scarlett, most of the time:
Does strength training 2 days per week
Eats pretty well and balanced
When she has a role coming up like Black Widow:
Kicks it up to six days per week of working out
Makes her diet a little stricter in the short term
This is drastically different from crash dieting or New Years resolution style crash-working-out.  She maintains most of the time through reasonable workouts and a healthy diet.  Then, when she needs to, she kicks both up to the next level.
By maintaining really good most of the time, she's always within striking distance of the Black Widow catsuit body when she needs it.  But that doesn't mean she's in catsuit shape year round.  Sometimes she is, sometimes she's just within striking distance.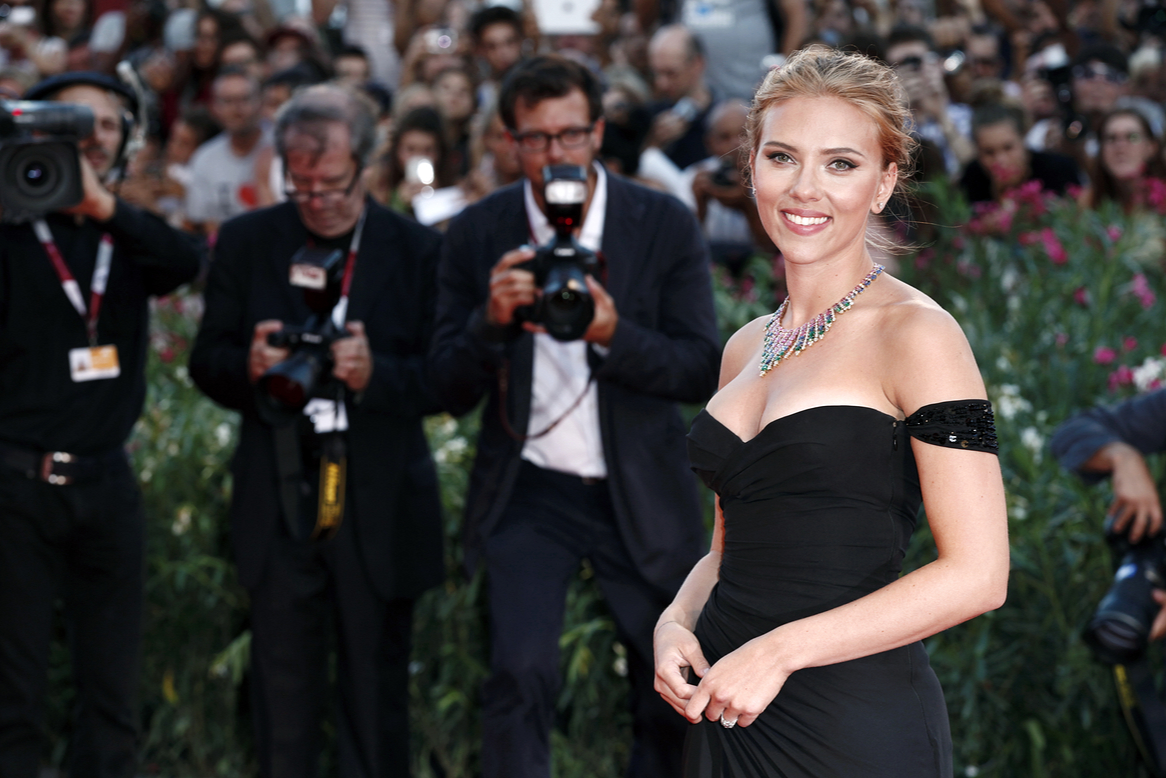 Smart, Smart, Smart
Everything about what Scarlett Johansson is doing, fitness and diet wise, is just smart.  It's smart, and it has a very long term view of health and fitness.
It's every bit as inspiring to see her get in shape to play Black Widow this time as it was the last two times.  And it's just as inspiring that she's maintained pretty awesome shape even between action roles.
On top of that, it's also really inspring that you can tell she has to work for it.  All of this is really well thought out, and she definitely is putting in the work – both in the gym and on her food plan.
I think if you borrow her ideas, it'll change the context of your workouts and eating, and give you both amazing results, but also a lot of freedom in your fitness:
Get stronger, big movements
Working and diet is about consistency over the long term
Consistency is boring
Eat protein, veggies, and fruit, most of the time
Kick up your workouts and diet for big events
by Josh Hillis
Josh is the Chief People Officer and Fitness Content Lead for One by One Nutrition,
the author of Fat Loss Happens on Monday,
and writes the Habit Coaching System column for Strength Matters Magazine