Jackfruit tacos and new 80's ish synth music.
How did I forget to post this podcast!!!!
This was such a cool, chill podcast to be on.
Mark Zarate
is a really awesome client-centered coach, this was a great podcast about making a difference for clients — but also jackfruit tacos and new 80's ish synth music.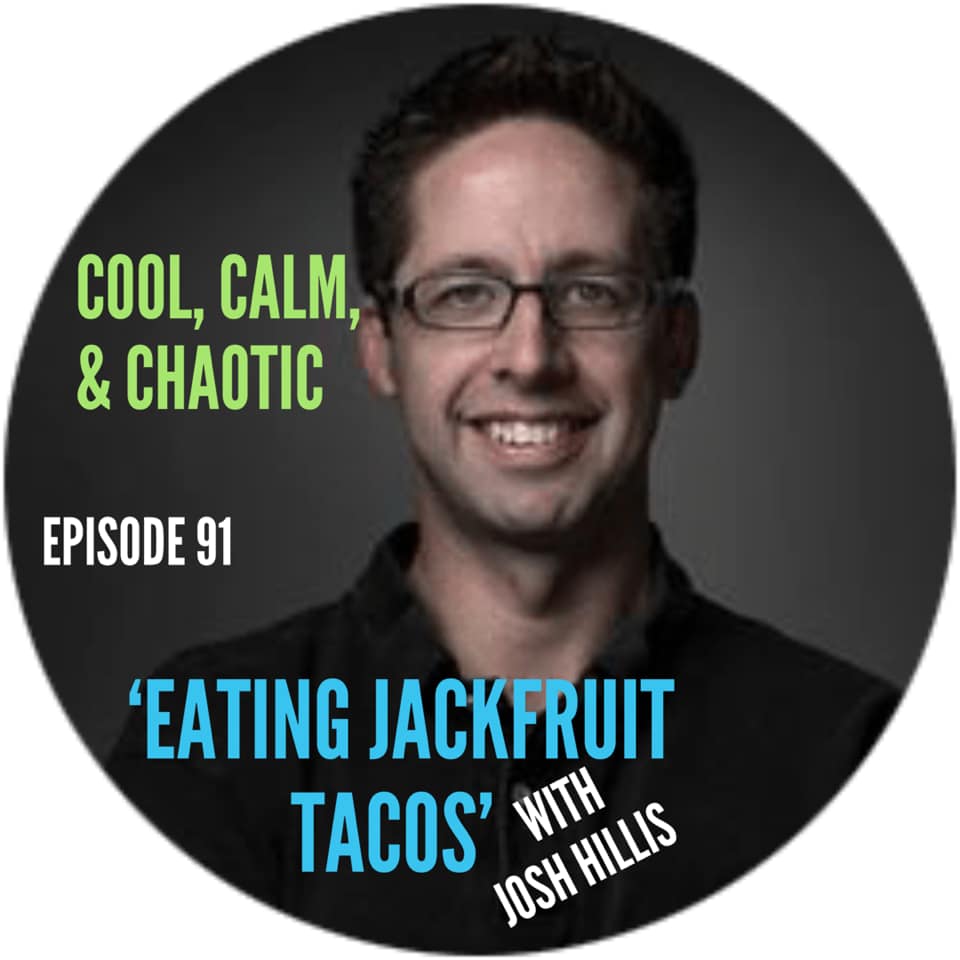 Checkout the newest of cool, calm, & chaotic. this episode is the first ever CCC podcast that was done over the internet, and I'm joined by fitness & nutrition coach, and author of Fat Loss Happens on Monday, Josh Hillis.
Josh is an extraordinary coach who works with people to overcome issues that hinder many of us when it comes to eating and living. His realistic approach to fat loss is nothing short of refreshing and a source of stability in a chaotic world of fitness advice. There are plenty of key points that you can take away from this episode and put to use! stick around for the fun, you are going to love it!
✔️
Acceptance & Commitment Therapy
✔️
It's Not The Food, It's The Emotions
✔️
How & Why Stressful Snacking Is A Mofo
✔️
Fat Loss Happens On Monday
✔️
Working With The Legendary Dan John
✔️
Taking Away The Judgement of Eating Habits and Just Using The Info
✔️
It's Ok To Be Sad, and The Rest of Your Emotions Are Normal Too
✔️
Not All 1/2 Bottles of Wine Are Created Equal
✔️
Jackfruit Tacos & Being Open To Vegan Foods
✔️
Comparing Kid Questions & Adult Questions
✔️
Build Rapport and Just Care About People
✔️
Fixing Meals and Defeating Snacking
✔️
How Flexibility In Nutrition Creates Robustness
✔️
Aligning Your Values With Your Habits & Skills
✔️
Fictional Success Could Be The Start of Future Mishap
✔️
Mastering Meal Composition & Finding Balance In Your Meals
✔️
Losing Weight On Vacation
✔️
Psychedelic Power & 80s Synth
✔️
Capturing Elephants, The Mona Lisa, Florist Shops & Pet Sheep… And More!