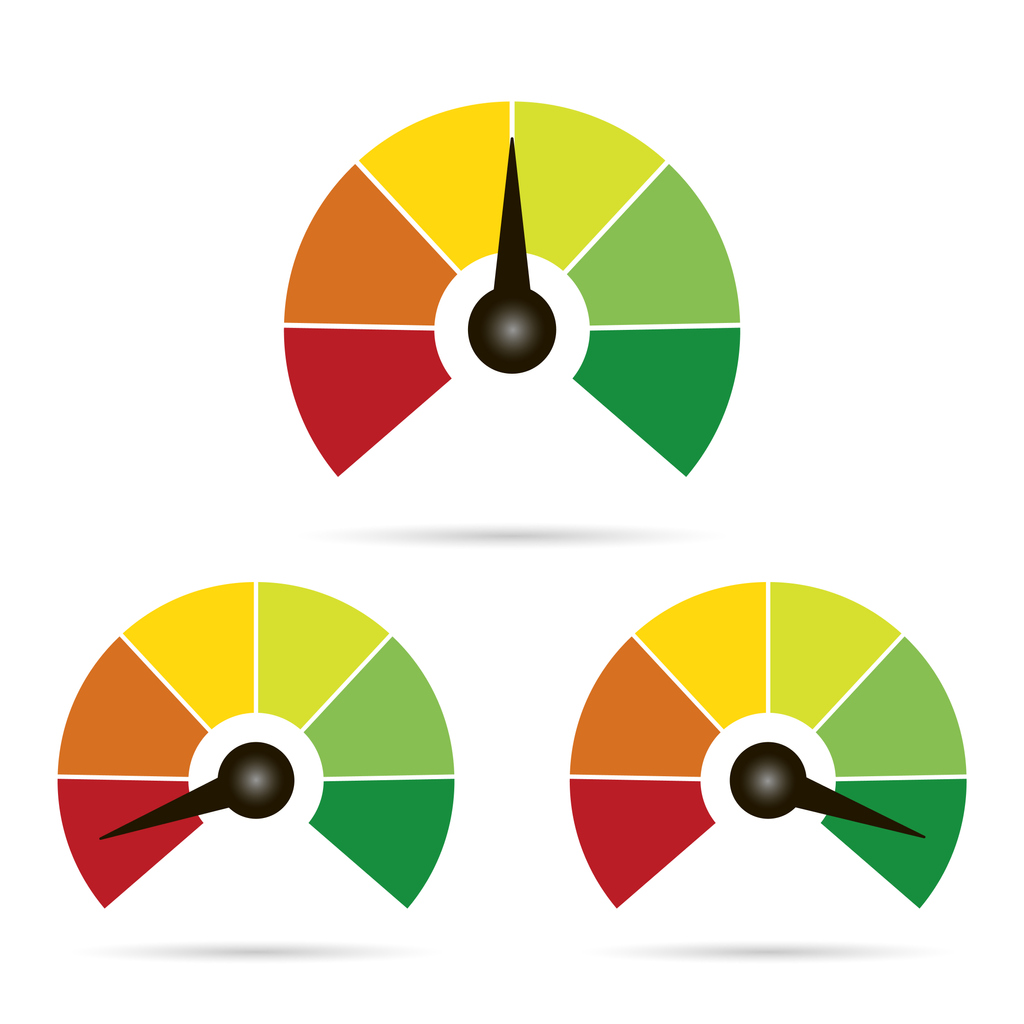 There's a myth that moderation isn't effective or that it isn't possible. The people who say that just aren't versed in the eating skills that are required.
It takes a lot of skills. In fact, I've stopped calling it moderation and I've started calling it skill based moderation™.
Most people's parent's don't teach them the skills. Society doesn't teach us the skills. Dieting actually teaches us the opposite of the skills. Ironically, many folks teaching anti-diet don't teach us the skills.
It's only when you have the requisite skills that you actually have choice. And you have to have choice to practice moderation.
Skills Required for Moderation
Lean and Strong Eating Skills all work together in a system that makes moderation possible. Some of the skills include:
Distinguishing hunger from stress, tiredness, procrastination, or flavor wanting
Non-food coping skills for stress, tiredness, procrastination, or flavor wanting
Pausing 10 minutes before having a snack
Plating balanced meals
Playing the 50/50 game
People who've Lean & Strong might note that here I'm combining guidelines and skills, and calling them all "skills." That'd be a whole blog post on it's own.
For now, just note that we need to know what is hunger, and what is everything else. We need to have a pause so that we can check in with that (like a 10 minute pause). We need coping skills for all the non-food issues. And, we need to plate balanced meals so that we can take true-hunger off of the table.
For this post, we'll talk about the 50/50 game, because it's simple and effective, and you can use it immediately after reading this post.
The 50/50 Game for Dessert
Dessert is awesome. We all want to eat dessert sometimes. If you ever are given a diet or a nutrition plan or read a book that says that you shouldn't have dessert, you should throw it away. A life without dessert is a sad life indeed.
The only thing worse than no dessert would be the concept of a "free-day." A free day is the idea that you have a really strict diet 6 days per week, and then one day per week, you have a free-for-all on dessert or whatever. Eat all the crap. And stuff your face with as much as possible. Trainers who preach this are literally teaching people to do cycles of over-dieting and binging.
So, a healthy relationship to food includes some amount of intentional moderation, but also isn't rule based. It's about having the skills to choose in ways taht fit your values, in the moment.
We'll look at folks in two different situations:
Folks who are over-dieted
Folks who have dessert more often than they want
For People Having dessert More Often Than They Want
The idea here is pretty simple — something like half the time you want to have dessert, try not having it.
If it's about having a treat: Do something else (non-food related) that's nice for yourself.
If it's about numbing out an emotion: Work on skills to be with hard emotions.
If you're tired: Go to sleep
If it's about just really liking the taste: Recognize and accept that it's normal to like the taste
The thing is, you only do those things half of the time (ish). The other half of the time, go ahead and have dessert like you normally would.
The point is to check in with yourself. If it's about an emotion, dessert won't fix that. If it's about being tired, dessert won't fix that.
If you need to do something nice for yourself and take care of yourself, food can't be the only option you have. It's totally ok for it to be one of the options you have. It just can't be the only option, or you never have any choice.
If you just really like the taste of dessert, remember that most people really like dessert, most people really like buying something cool and expensive, most people really like taking a day off work, but it doesn't fit our values to always do all of those things, every single time we feel the urge to.
Remember, the idea is not to do "every other day." That's just a new rule. The idea is to stop, and think about it, check in with yourself, check in with your values, and make a choice. 50/50 is a guideline to make you stop and think more often, to put you at choice more often. And then you choose.
If You're Over Dieted and Dessert Scares You
If you've been dieting forever and you're scared to death of dessert, here is something to consider:
Never having dessert again is unsustainable.
Doing unsustainable things is what puts you in the diet cycle of failure.
If "never having dessert" had worked for you, long term, you likely wouldn't be reading this blog post
When you snap and have dessert, you tell yourself "it's the last time," so then you eat as much as you can, really fast
The Diet Cycle of Failure is when you impose strict rules, that work for a little while, and then you fail. And you repeat that cycle for years or decades. The lie the diet industry tells you is that you were weak. The lie that you hear on the other side is that dessert is ultimately irresistible, or that it's "addictive."
The reason that you have trouble controlling yourself around dessert is that you've made it into a forbidden fruit.
You tell yourself you'll never have it. So then when you snap, and do have it, the lie you tell yourself is that, "Tthis is the last time!" or "I'll start again on Monday!" And, because of that lie, you have to eat as much as you can right now, because you're going to miss it later. If this is the "last time" then you might as well go all out.
You've literally created your own conditions to uncontrollably over-eat it.
You only get out of the diet cycle of failure by learning to eat it more often, slowly, and stop.
So, you practice having it 50% (ish) of the time you want it. You practice getting one doughnut at the bakery, taking it home, and eating it slowly. You practice having two chocolate chip cookies, then stopping and going and doing something else fun. You practice having a scoop of ice cream with dinner on date night.
Some things that will help:
Get one serving, then separate yourself from where there is more
Eat it slowly. Enjoy it.
Eat dessert with other people
Do something engaging afterwards.
Either Way, Don't Create a Rule
I've mentioned it three times already, but I've been doing this long enough to know that most people are conditioned by diet world to turning everything into rules. To turn this into an "every other day I'll have dessert" rule. By this point, we kinda feel sorry for those people.
We're past that.
You know that the name of the game is choice. That the only way you can have choice is if you stop, think, and choose. The 50/50 game is a game to have us stop and think.
You know that stopping and thinking so you can actually choose, is a practice. It's uncomfortable and hard at first. It get's easier and more natural over time. Just like all practices. The whole point is to practice stopping long enough to choose.
The 50/50 game is about thinking through, "Have I had desser three nights in a row? Do I want it now, or is it just habit?" or "How much fun would it be to have dessert with my friend right now?" or "Do I really want the candy in the break room, just because I'm bored?"
It's a way to notice if you're in the trap of always or never, and restore choice.
If someone is in the trap of always or never, they'll always be stuck in the diet cycle of failure. You're using a 50/50 game to break out of that trap.
You're practicing choice.
Skill Based Moderation Takes A System
You may be looking at this monster article, and thinking "wow, that's a lot!"
And, that's why most people tell you moderation isn't possible — they actually don't know how to do it. They don't have a complete system for doing it.
It takes multiple skills, and it takes practicing them over time. The skills work together in a system, and you practice the whole system, and you learn about yourself and about food. Your relationship to food transforms in the practice over time.
This post covers the 50/50 game, and touches on many of the eating skills. You have a lot to work with and practice from here. There are three more levels in the system, including meta-skills, the Ten Turning Points, and the Wise Five: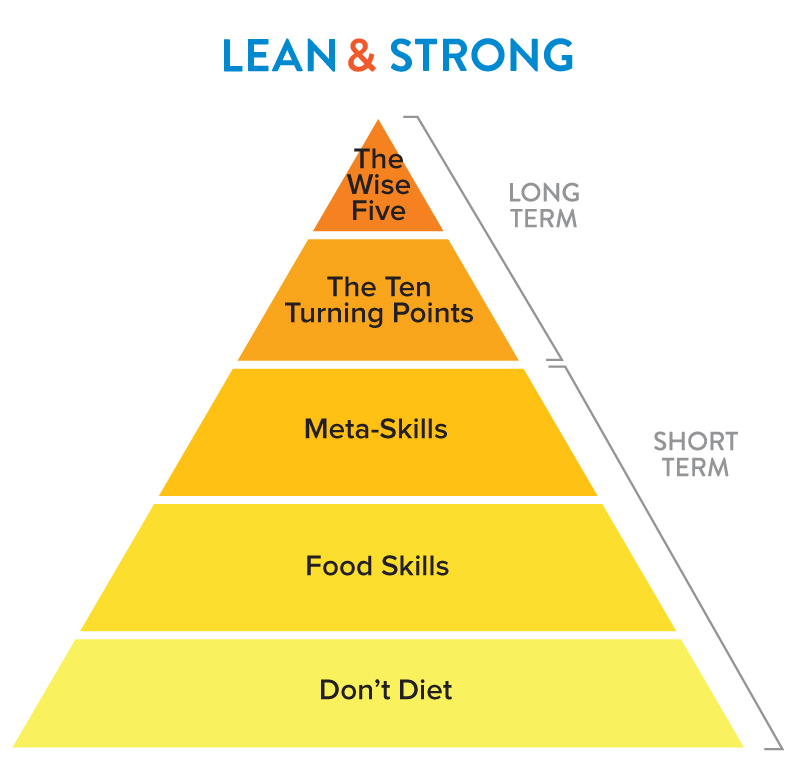 So, you have a lot to practice with. You have at least a month's worth of practice you can do just with the tools in this post. And, it'll take practice, but in a month or two, you can have a dramatic transformation in your relationship with dessert. So start practicing today.
If, after that, you want to go deeper into the system — into the psychology required for long term change, check out my book, Lean & Strong: Eating Skills, Psychology, and Workouts.
Josh Hillis
Author of Lean & Strong: Eating Skills, Psychology, and Workouts.
Head Coach and creator of the GMB Fitness Eating Skills program
P.S. in the beginning of the post I put a (TM) on Skill Based Moderation™, mostly because it looks cool. But maybe I should turn that into a thing! But the reality is, moderation is only possible with a system of skills. If you've had trouble with it in the past, it was only because no one taught you how.